BBETTER OrthoUrja
Regular price
Rs. 1,199.00
Regular price
Rs. 1,699.00
Sale price
Rs. 1,199.00
29%
( 29% )
You save:
Rs. 500.00
( 29% )
Unit price
per
Sale
Sold out
Regular price
Rs. 1,199.00
Regular price
Rs. 1,699.00
Sale price
Rs. 1,199.00
29%
( 29% )
You save:
Rs. 500.00
( 29% )
Unit price
per
Sale
Sold out
Offers Available
FLAT 5% OFF
ON FIRST ORDER
copy
Get Additional 5% Off
on prepaid Payments
copy
INSTRUCTION OF SUPPLEMENT
Knee Pain, Joint Pain & Arthirits Relief
Store in a cool & dry place
Take 1 capsule with 100-150ml of water after breakfast and dinner daily.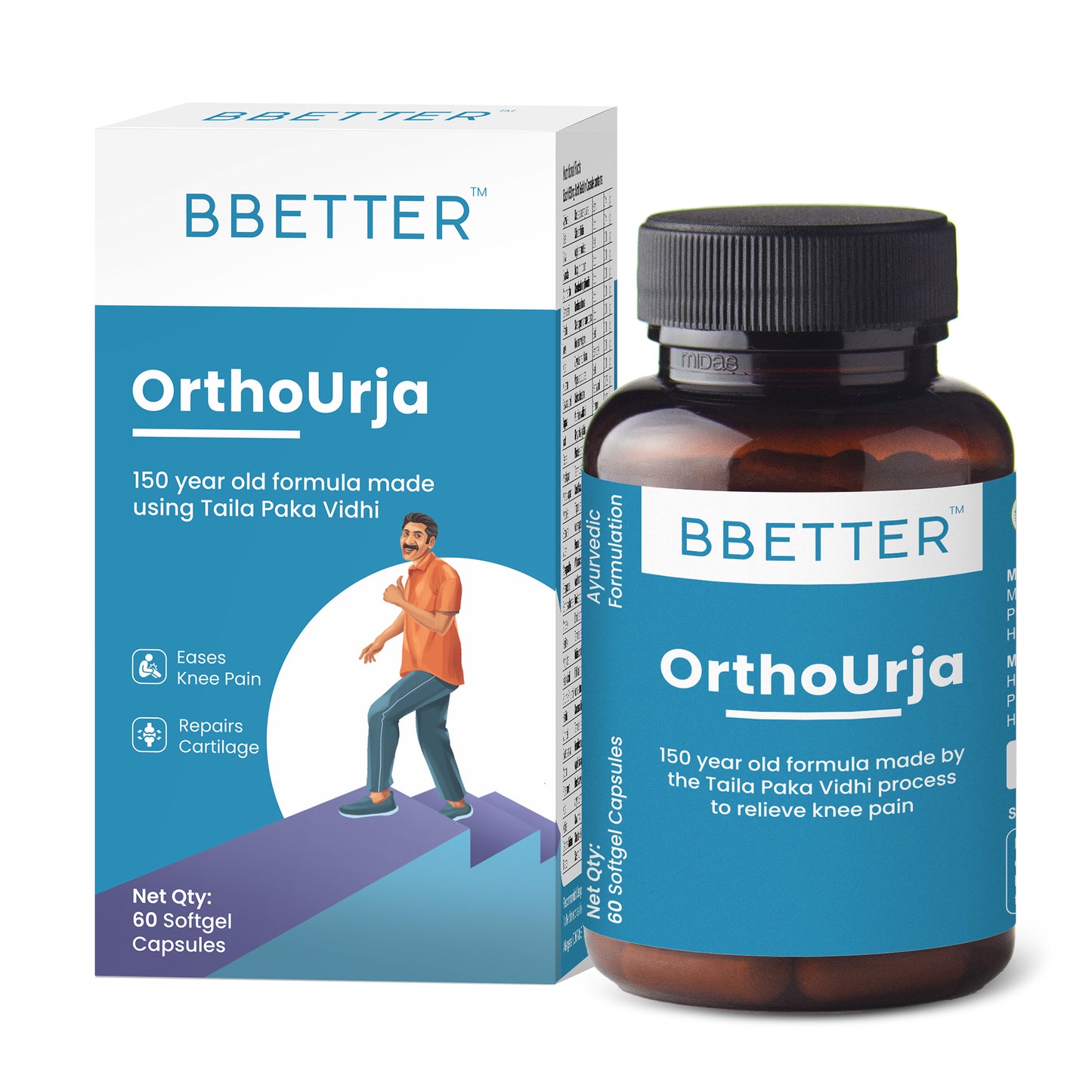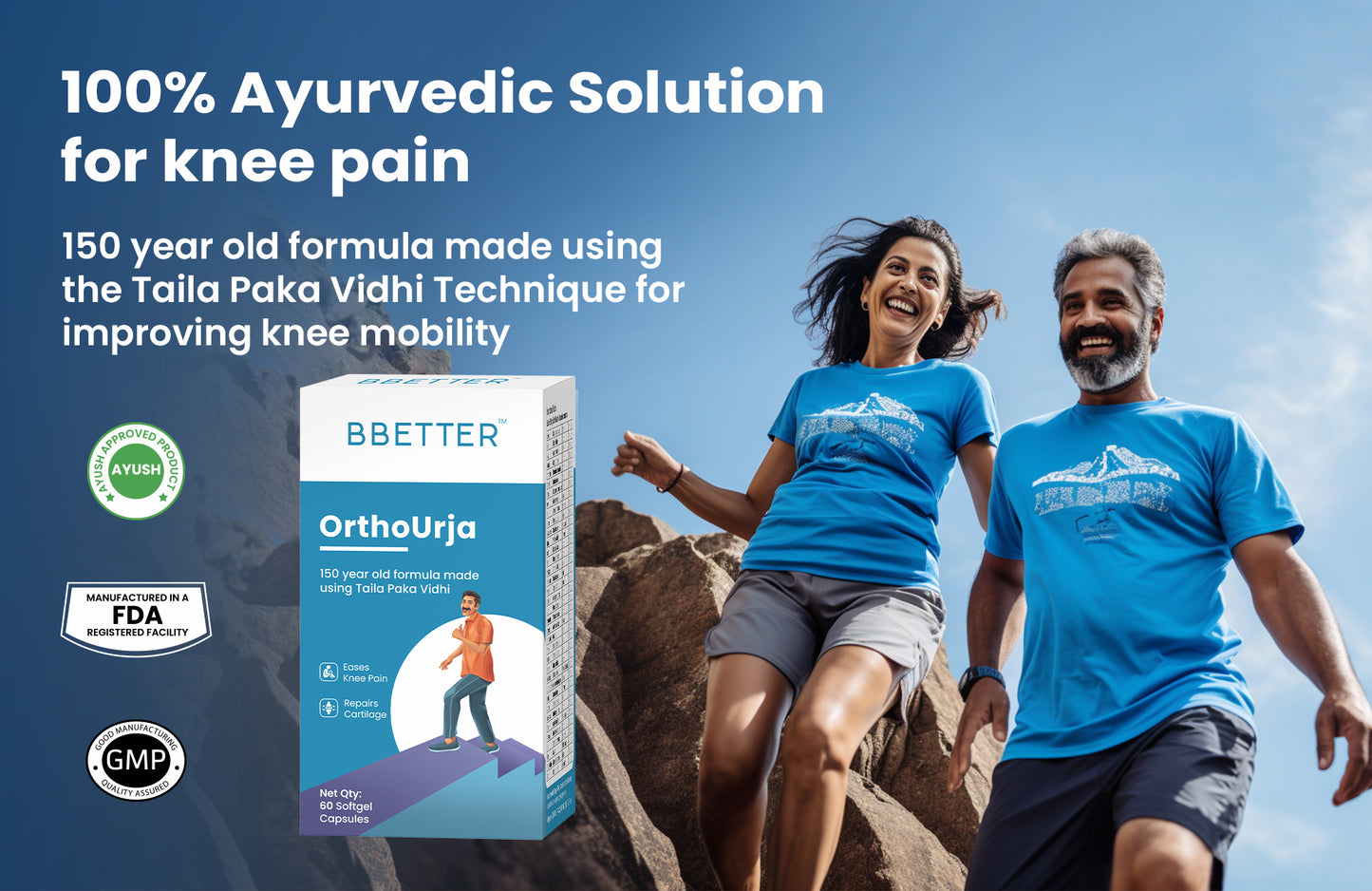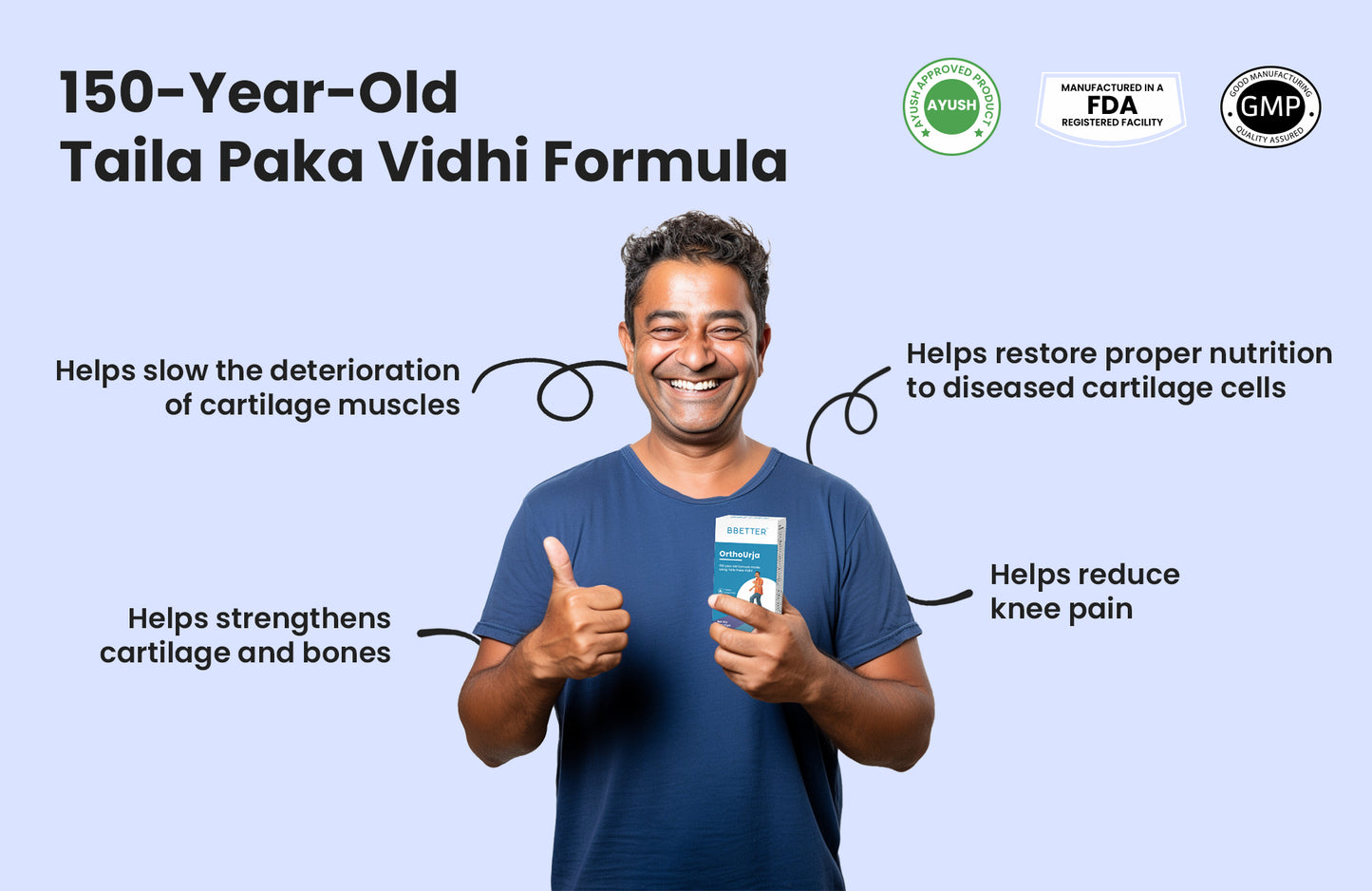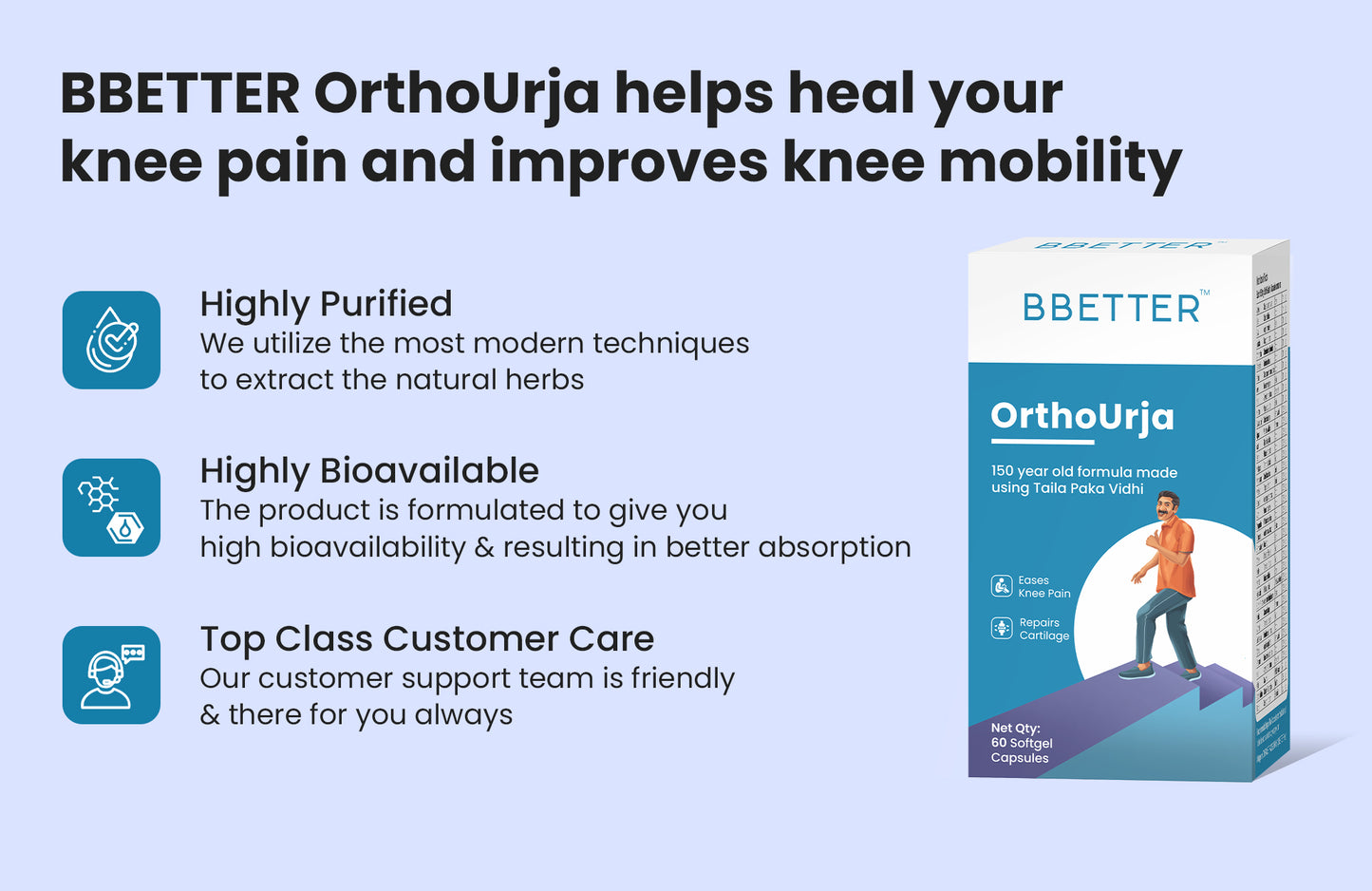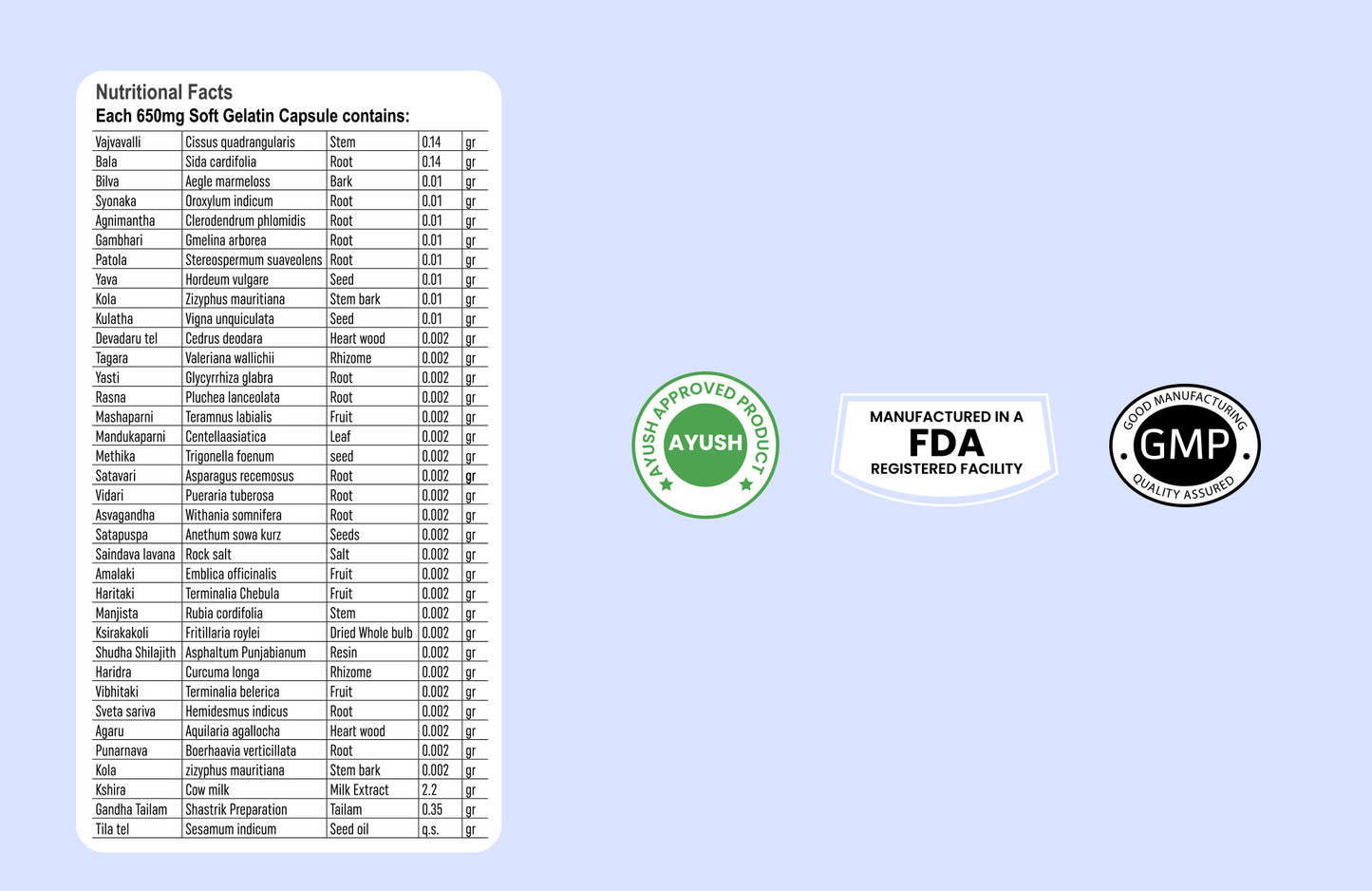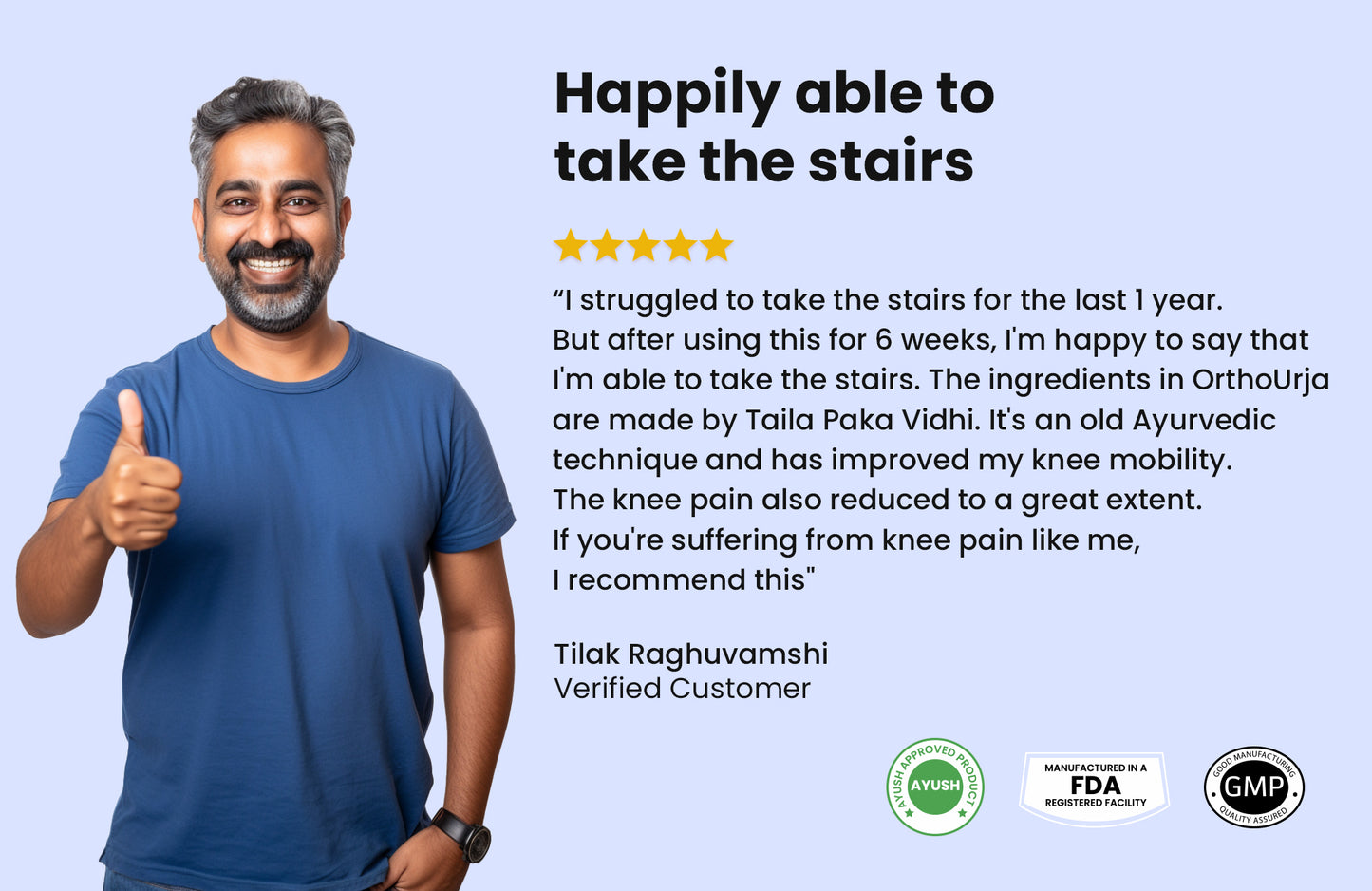 About
BETTER OrthoUrja invites you to experience the transformative power of Ayurveda, backed by modern science. Our 150-year-old formula, crafted with the revered Taila Paka Vidhi technique, combines the richness of 36 Ayurvedic herbs to provide lasting relief and nourishment to your knees. 🌿 Ancient Wisdom Meets Modern Relief: Uncover the synergy of ancient wisdom and modern science with BBETTER OrthoUrja. Crafted using a technique perfected over 150 years, this 100% Ayurvedic solution addresses knee pains while promoting overall well-being. 🌱 Taila Paka Vidhi Technique: Through the art of Taila Paka Vidhi, each drop of OrthoUrja is infused with the essence of carefully selected herbs. This technique ensures that every application delivers potent relief and supports the health of your knees. 🔬 Clinically Validated and Traditionally Rooted: Our formula marries time-tested Ayurvedic principles with clinical validation. Experience relief from knee pains, cartilage discomfort, and deterioration, all while enjoying the benefits of natural ingredients. 🌟 Unlock the Brhuaman Effect: BBETTER OrthoUrja introduces the Brhuaman effect, a phenomenon that offers profound relief from knee pain. Revel in the comfort and freedom of movement that come with nourished and revitalized knees. 👍 A Comprehensive Solution: Beyond pain relief, OrthoUrja aids in slowing the deterioration of cartilage and subchondral bone, actively supporting the health of your knees. It restores vital nutrients to cartilage cells, assisting in their natural repair and rebuilding. 🍃 Your Journey to Wellness: Embark on a 3-month journey towards knee comfort and improved well-being. A simple regimen of 1 capsule after breakfast and 1 after dinner is all it takes to experience the transformative potential of OrthoUrja. Unlock the vitality of Ayurvedic healing with BBETTER OrthoUrja. Join countless satisfied customers who have found sola
Over 4500 Indian Athletes Trust BBETTER
Our Indian athletes use BBETTER supplements regularly and also won medals for India in International Championships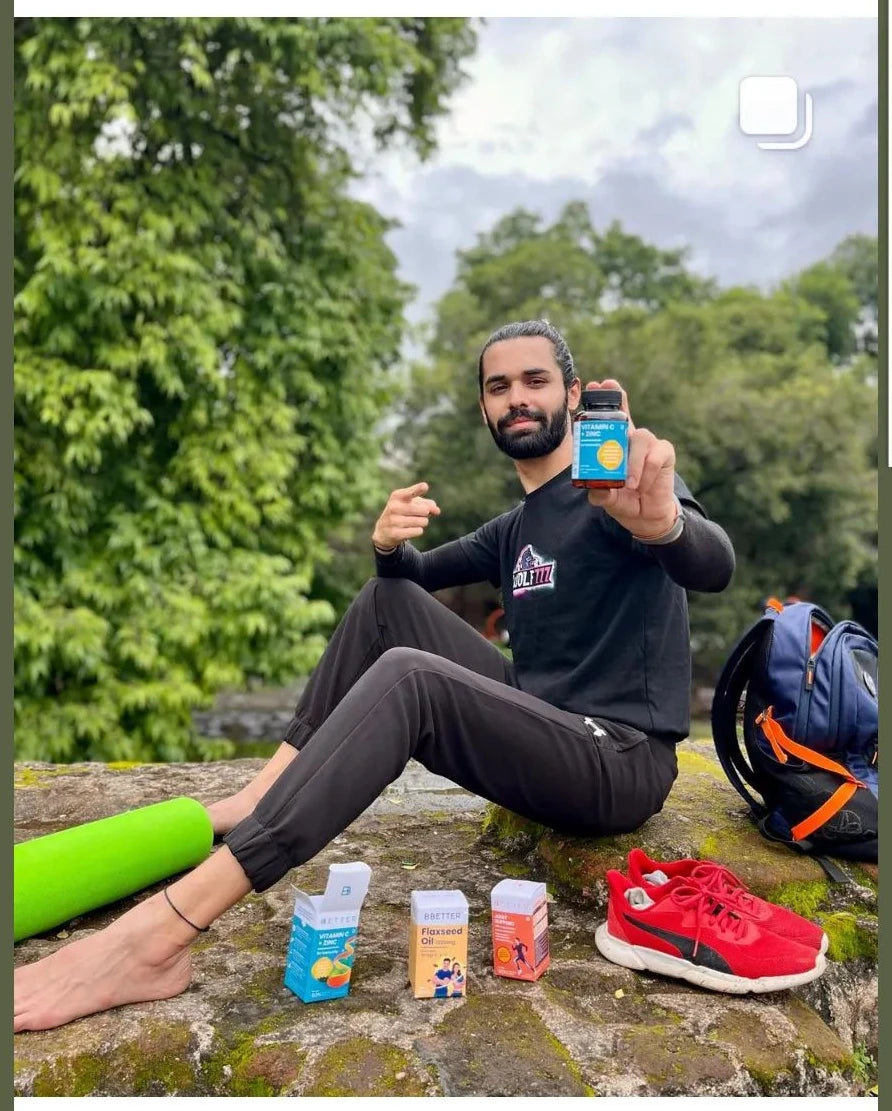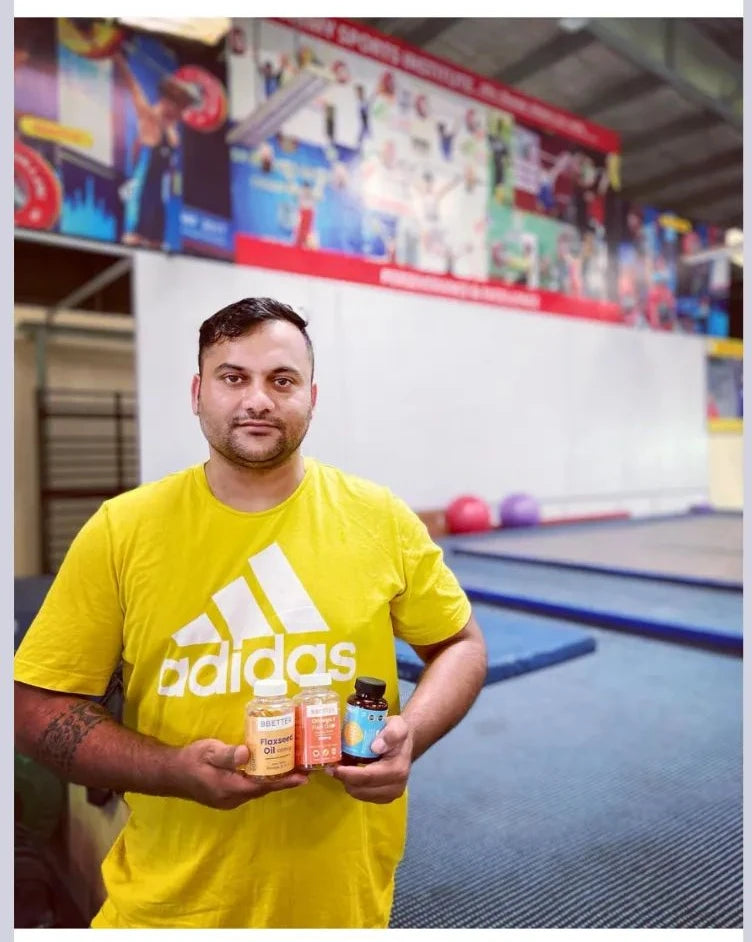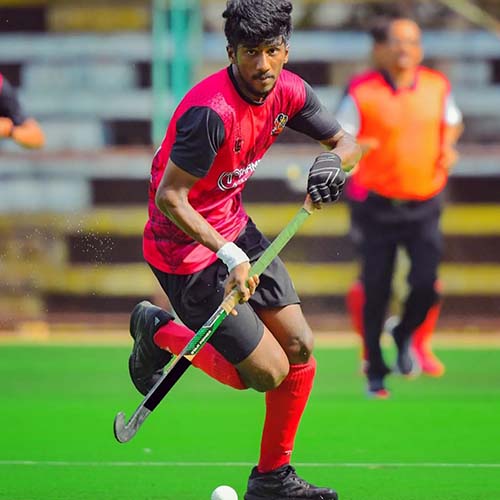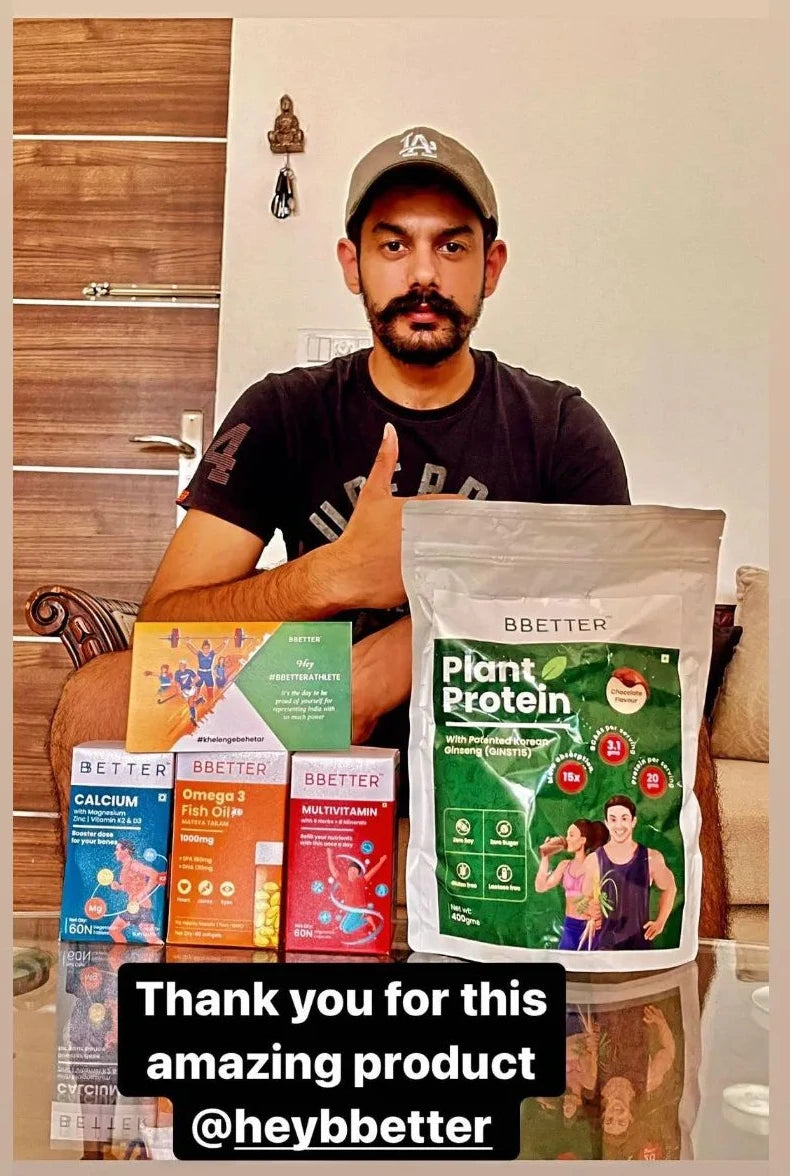 How to Consume
Take 1 capsule with 100-150ml of water after breakfast and dinner daily, following your healthcare provider's instructions.