Stevia - 100% Natural | 0 Calorie | Pack of 3
Regular price
Rs. 1,099.00
Regular price
Rs. 5,097.00
Sale price
Rs. 1,099.00
78%
( 78% )
You save:
Rs. 3,998.00
( 78% )
Unit price
per
Sale
Sold out
Regular price
Rs. 1,099.00
Regular price
Rs. 5,097.00
Sale price
Rs. 1,099.00
78%
( 78% )
You save:
Rs. 3,998.00
( 78% )
Unit price
per
Sale
Sold out
Offers Available
FLAT 5% OFF
ON FIRST ORDER
copy
Get Additional 5% Off
on prepaid Payments
copy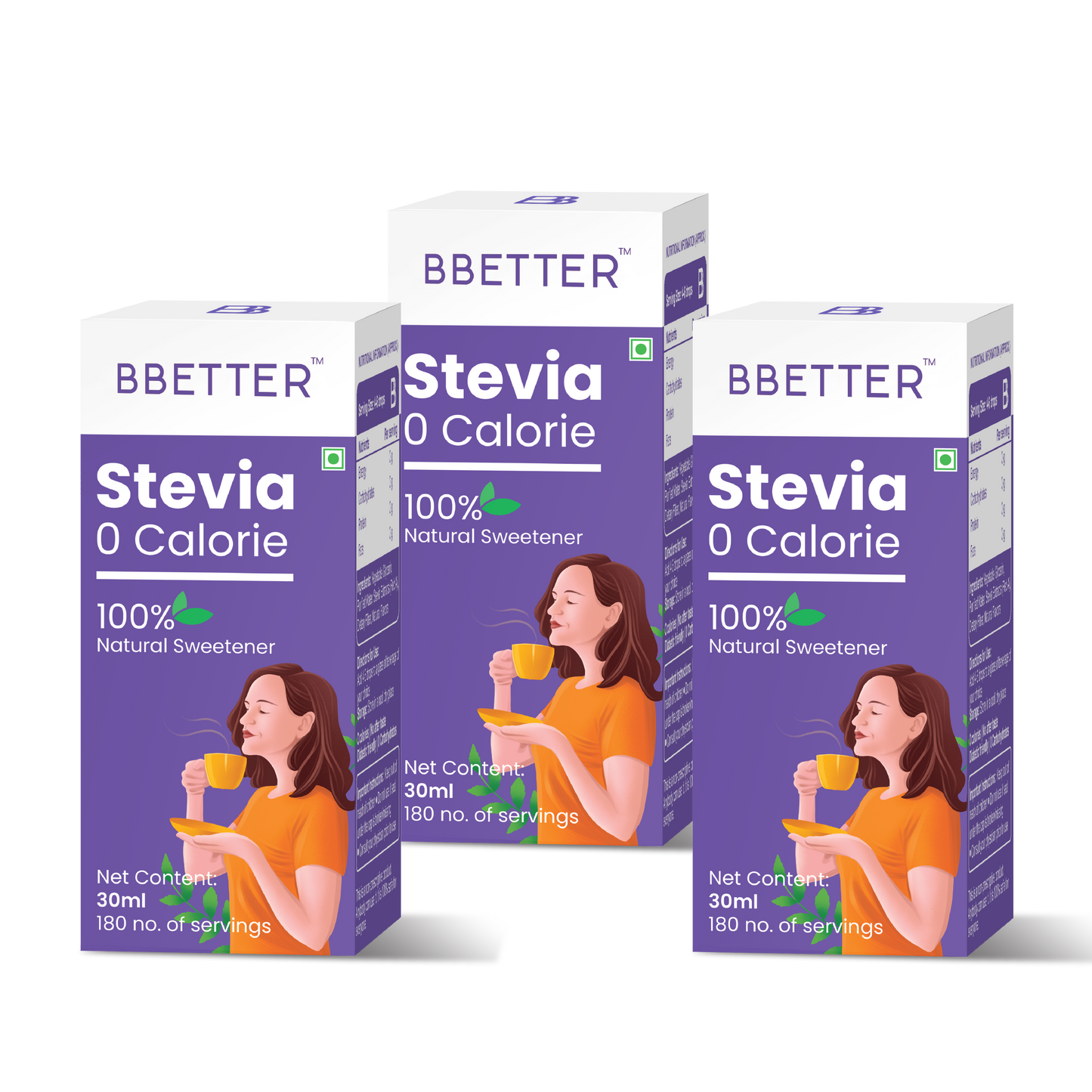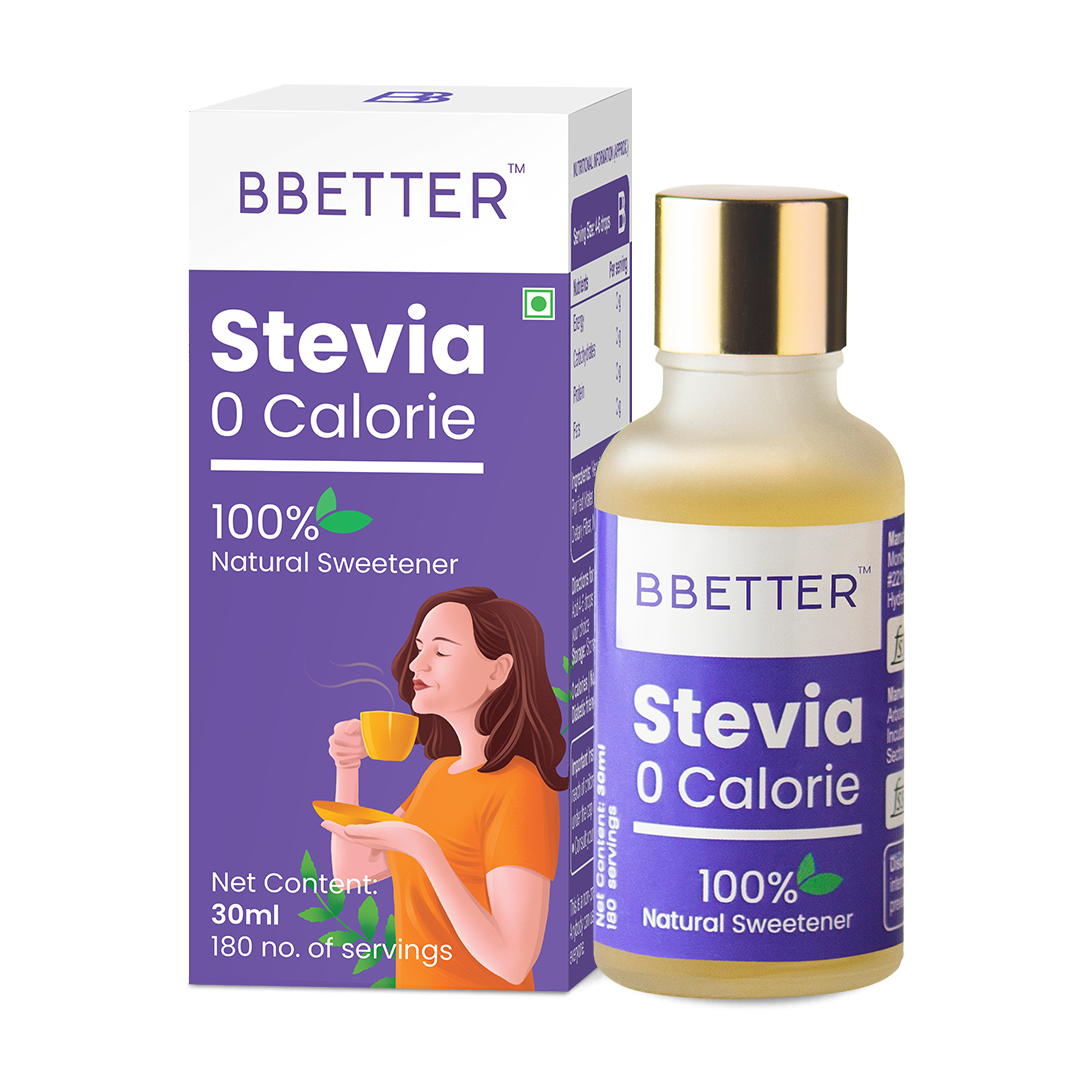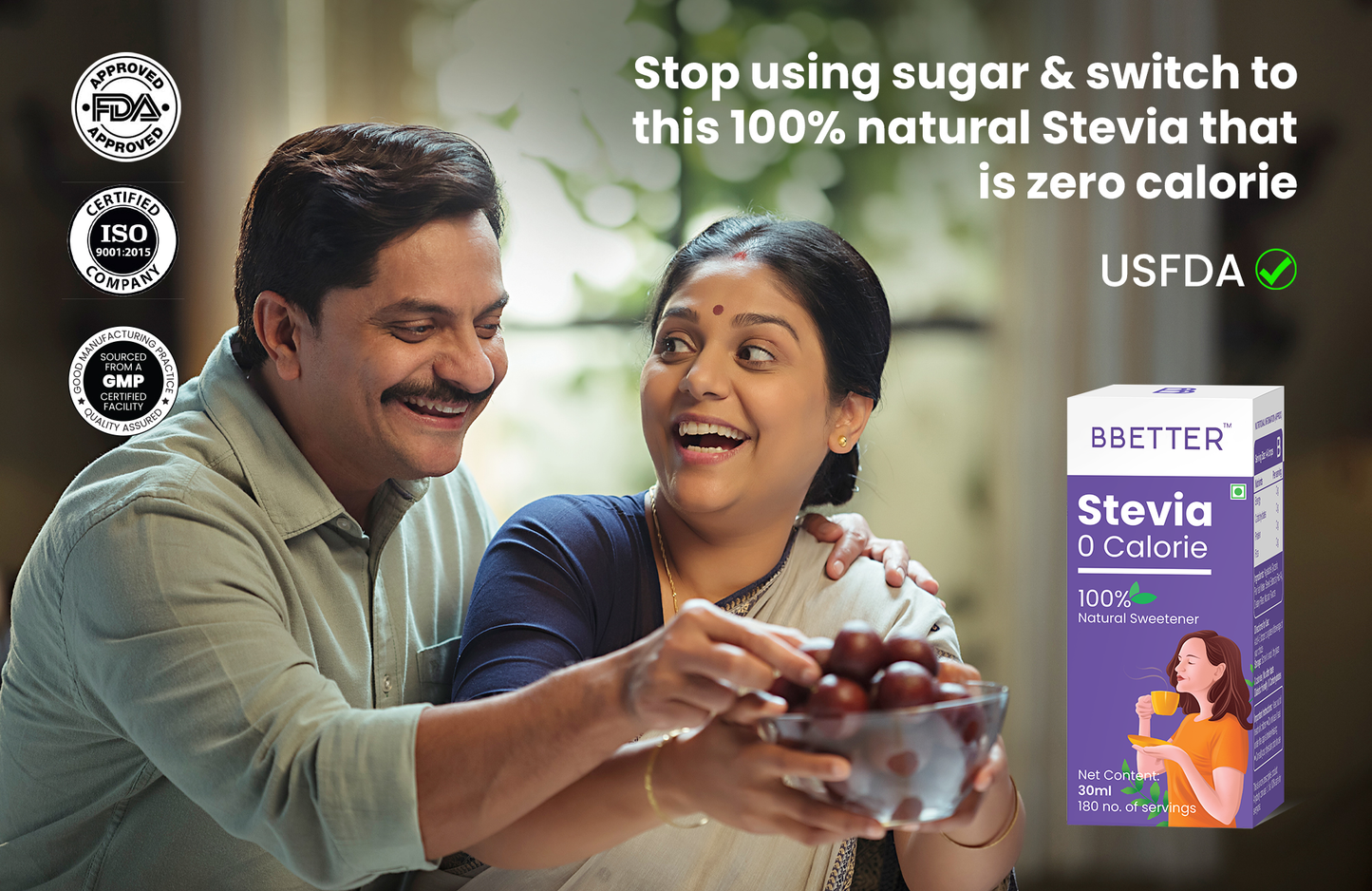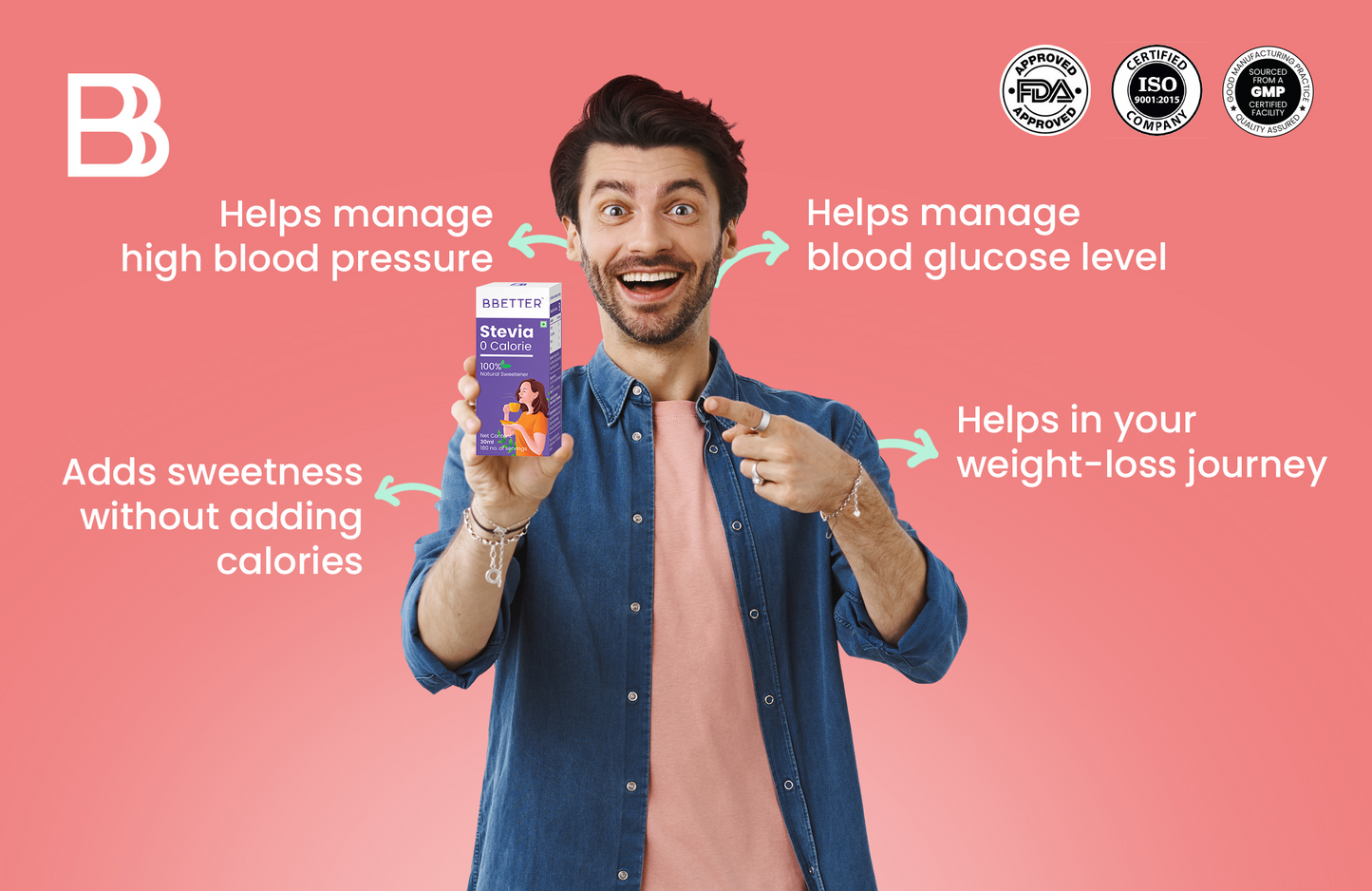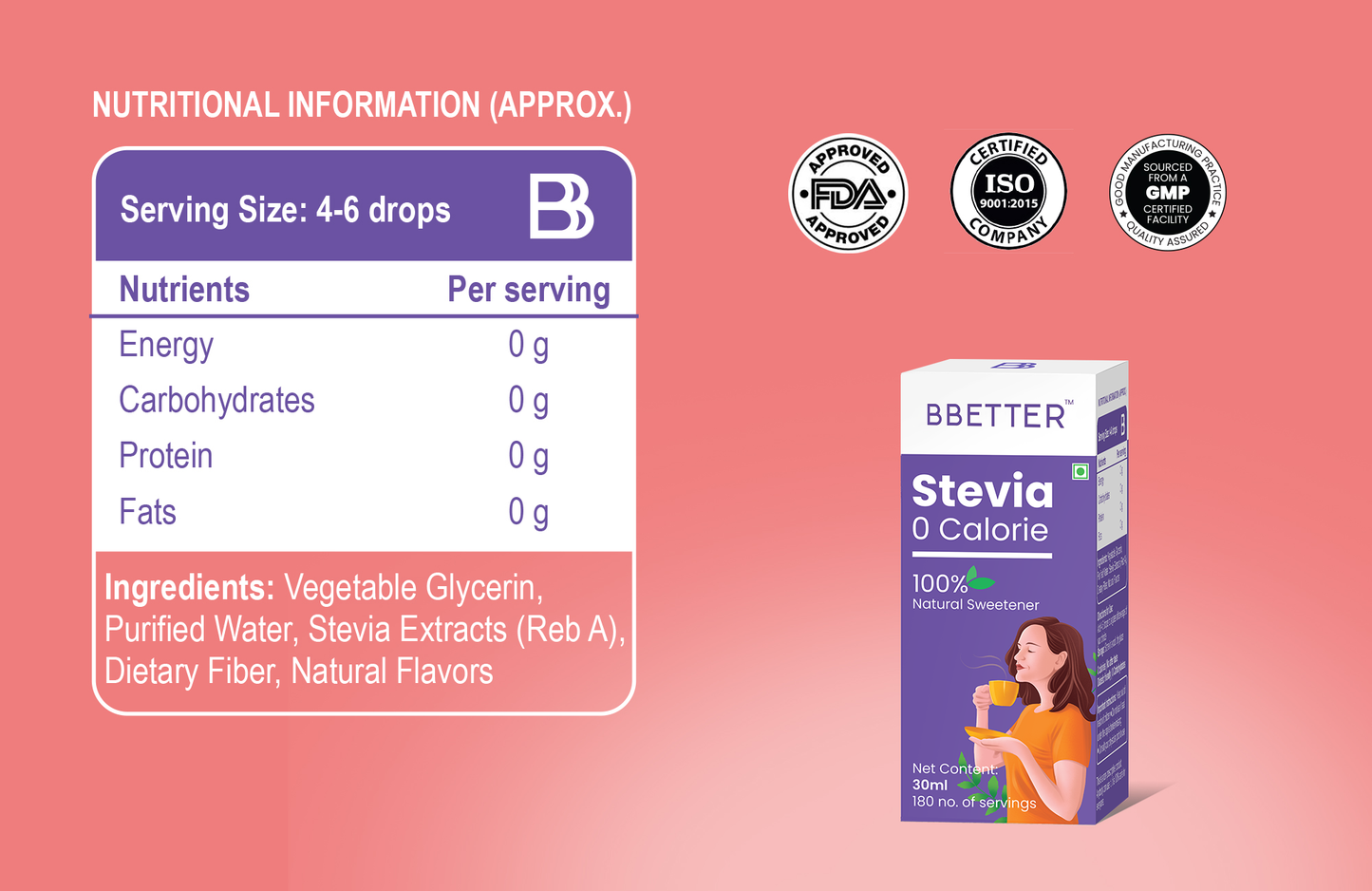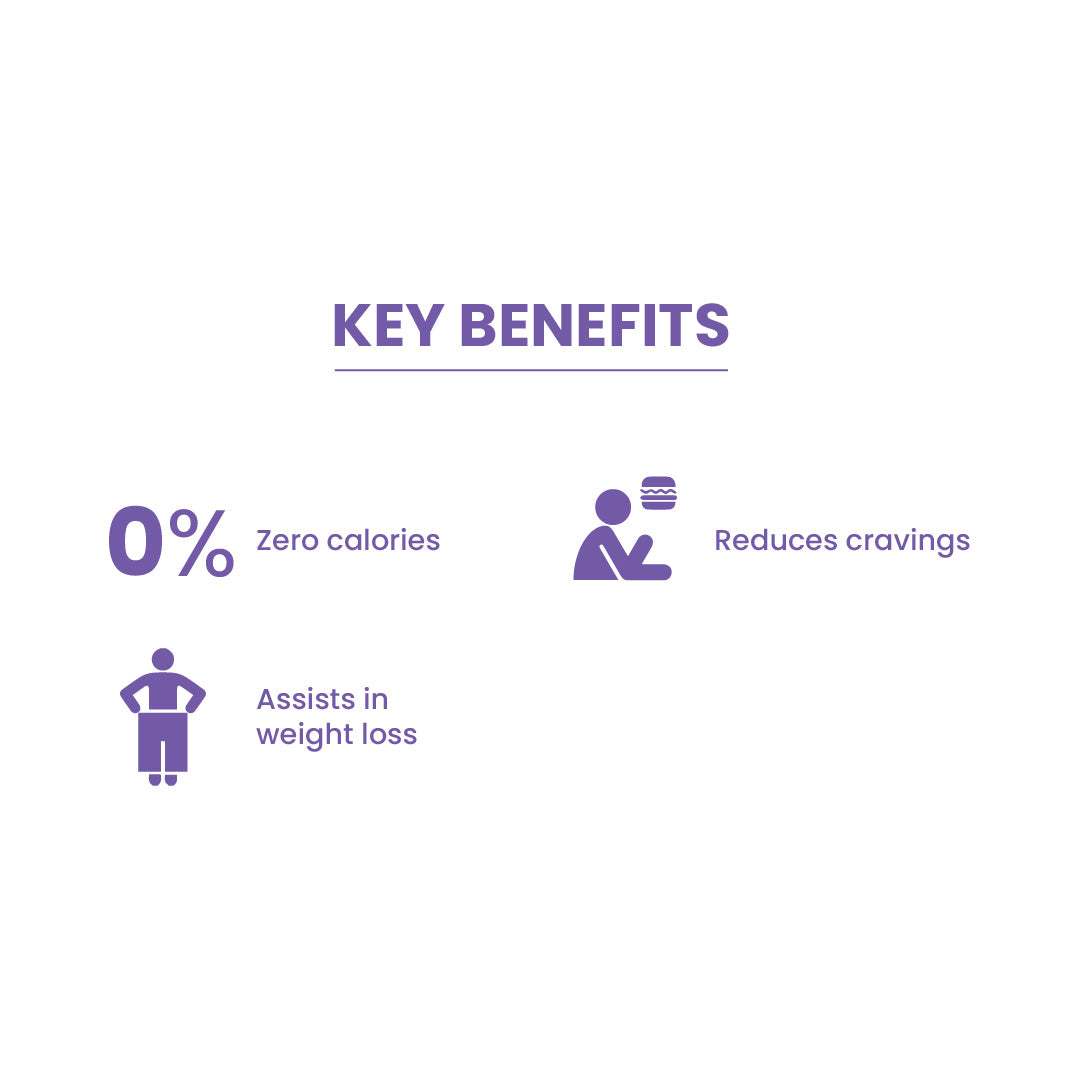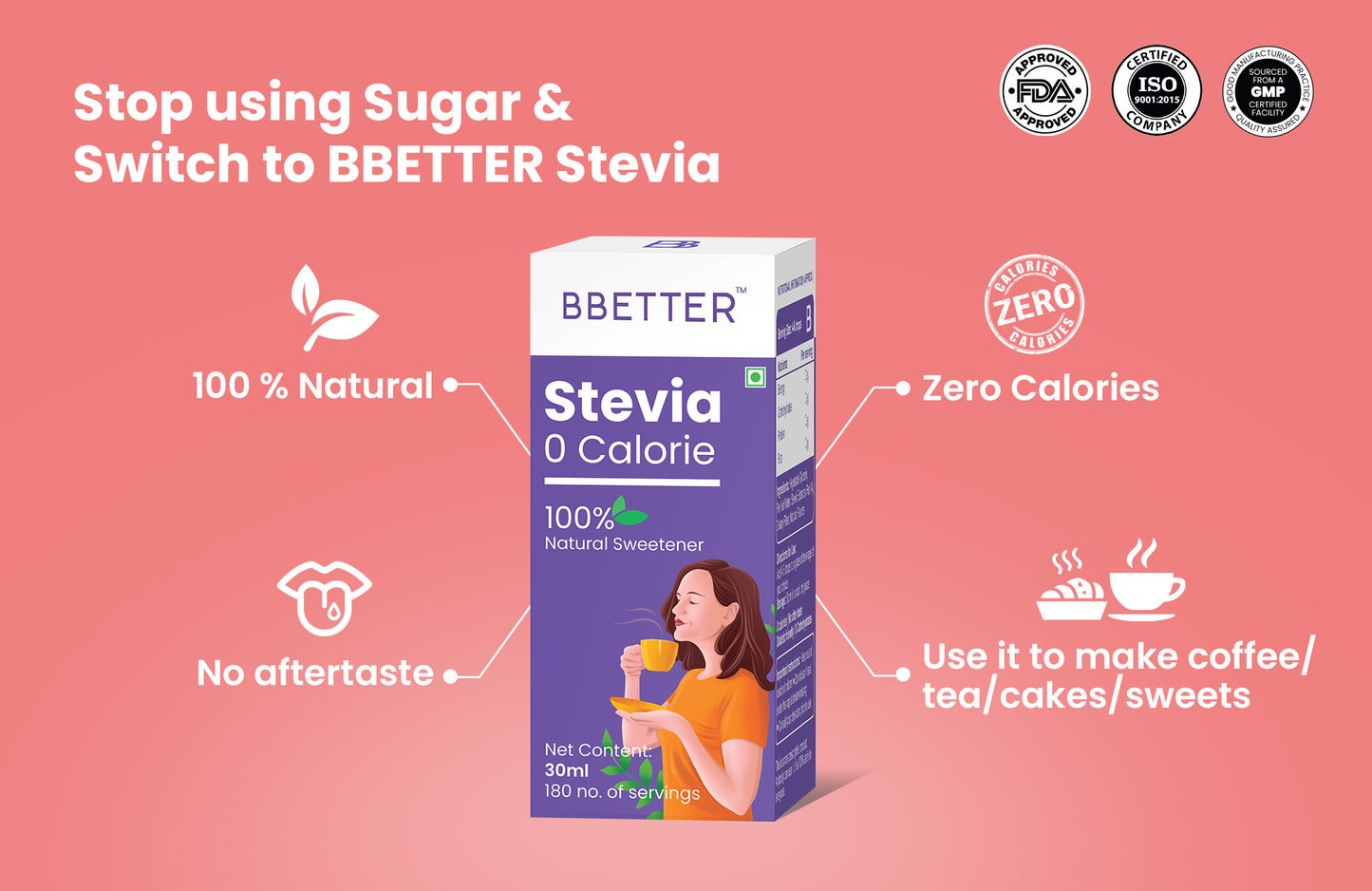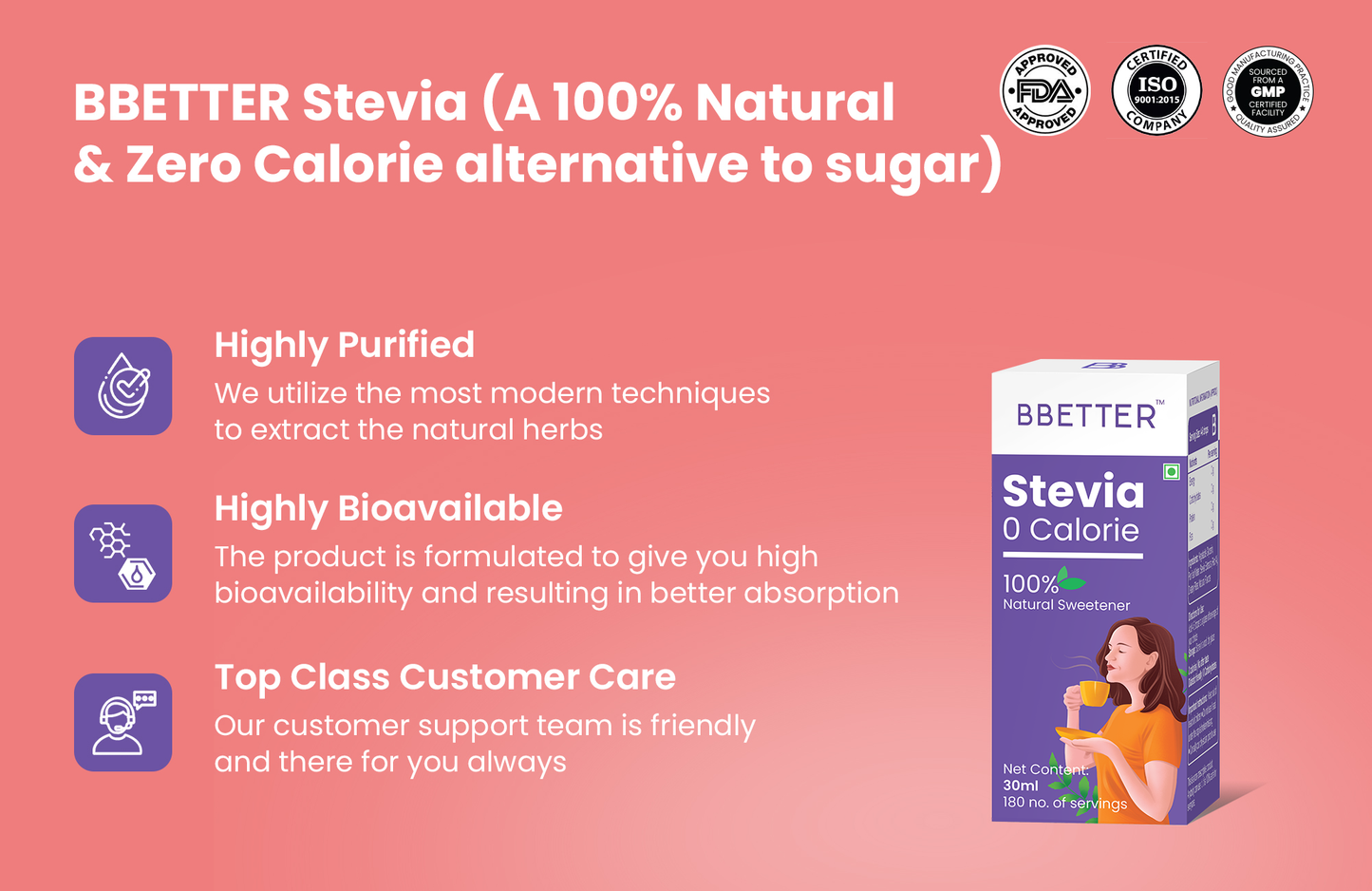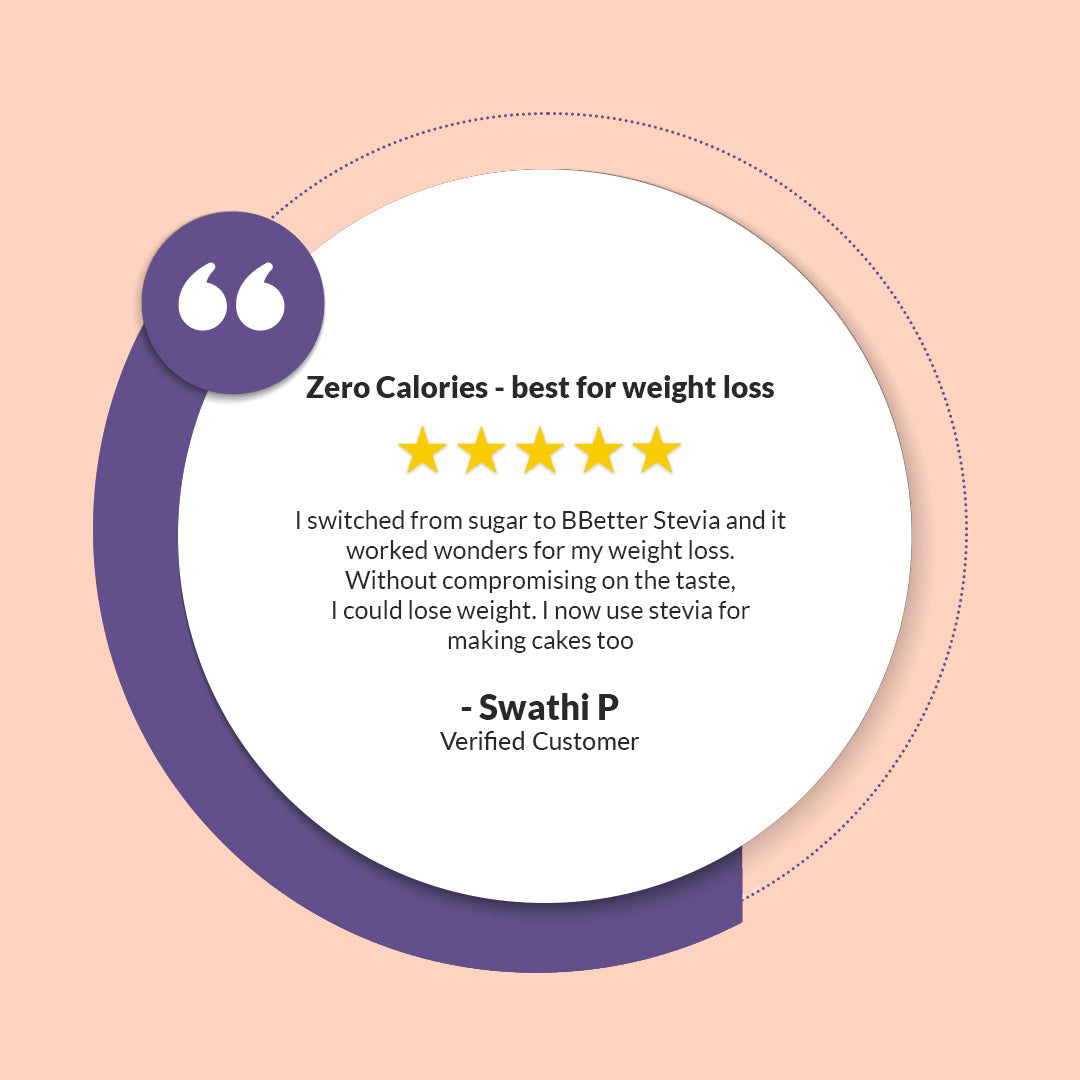 About Stevia Sugar Free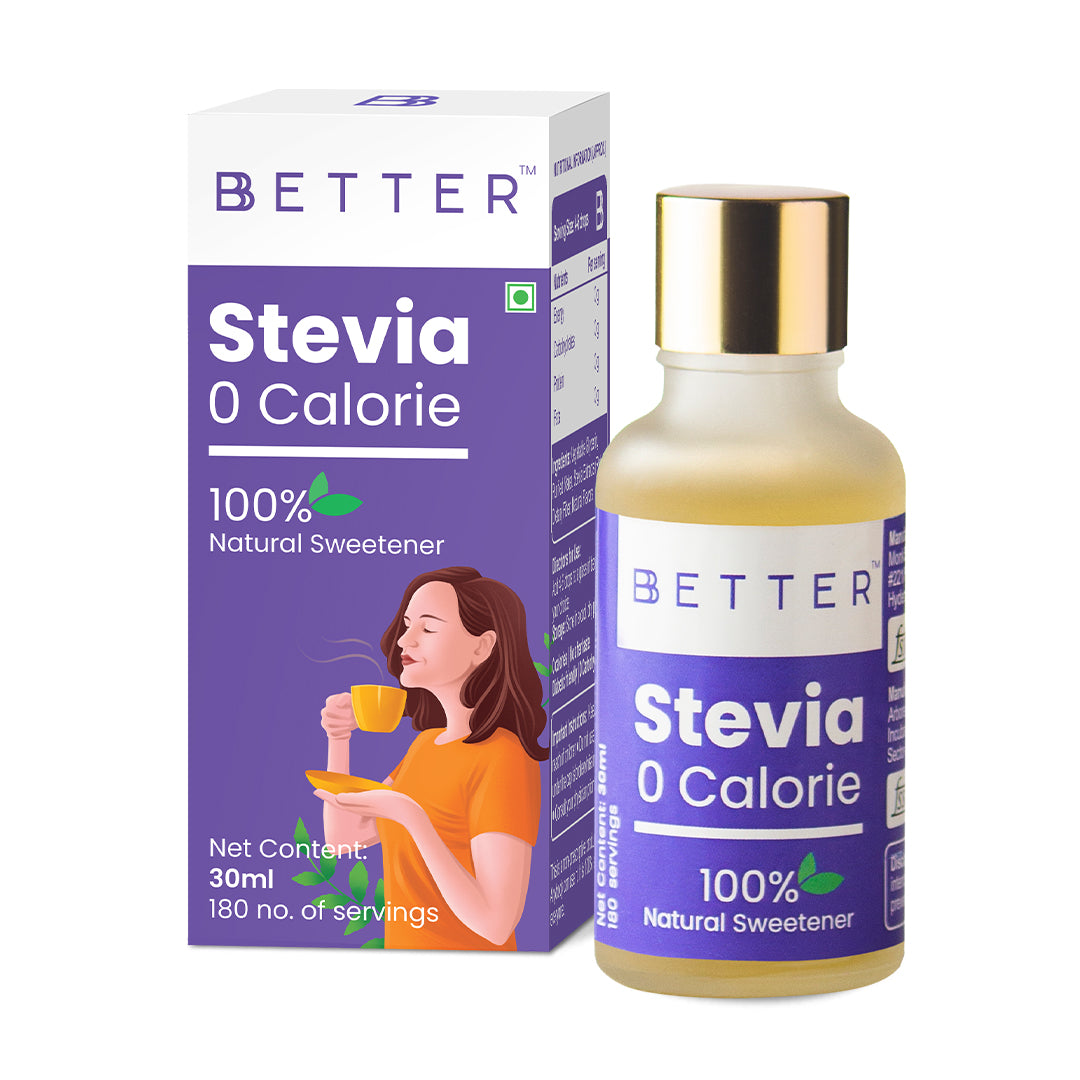 BBETTER Stevia is the answer to your sweet cravings. It is designed as a sugar alternative so you no longer have to stay away from your favorite desserts. Stevia is a plant-based sweetener and has been quite the blessing for people with diabetes, blood sugar issues, and the weight watchers. It does hold a reputation of leaving an aftertaste, but that is not the case for BBETTER Stevia as it has been formulated in a liquid form for it to dissolve easily and leave little or almost no after taste. It is time to invite more happy desserts to indulge guilt-free.
Stevia Sugar Free Key Benefits
Helps satisfy sweet cravings.
It does not add extra calories.
Does not affect blood sugar levels.
Over 4500 Indian Athletes Trust BBETTER
Our Indian athletes use BBETTER supplements regularly and also won medals for India in International Championships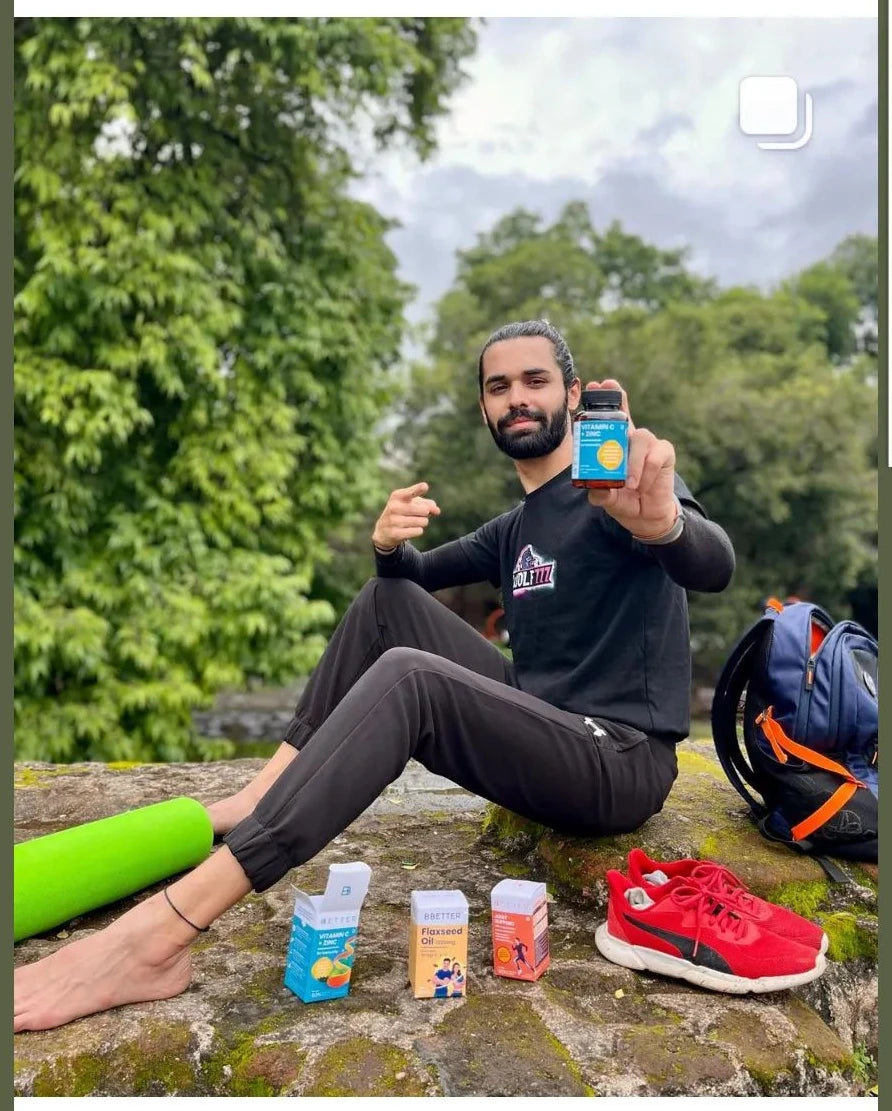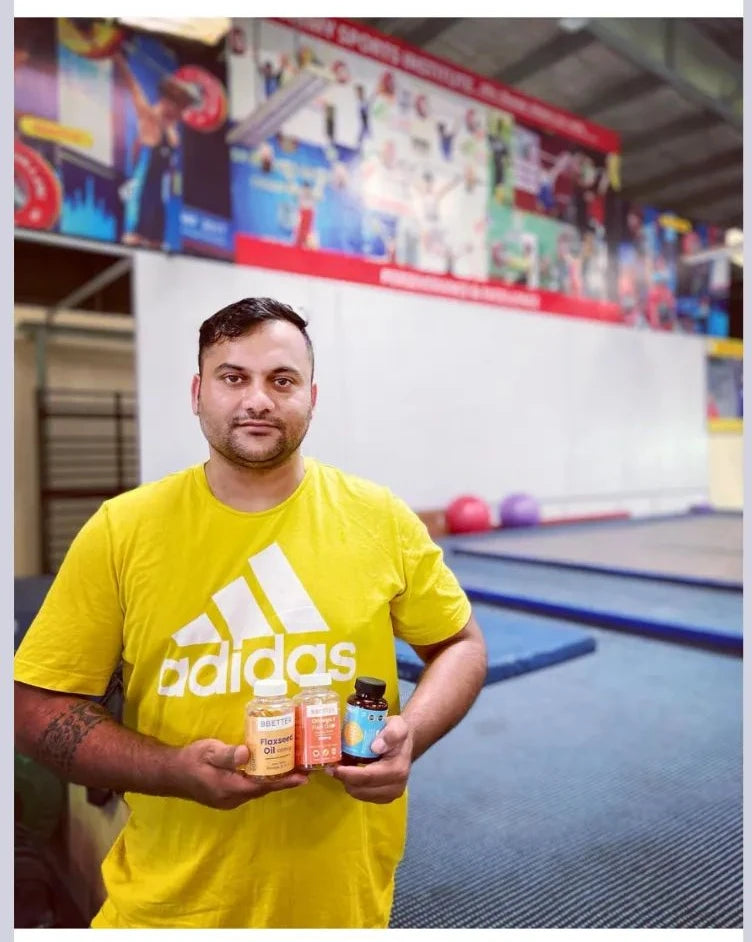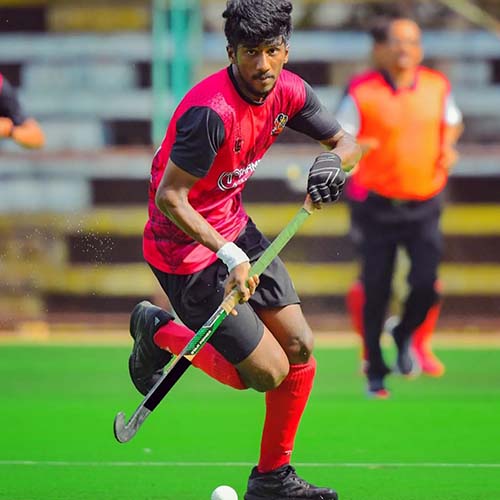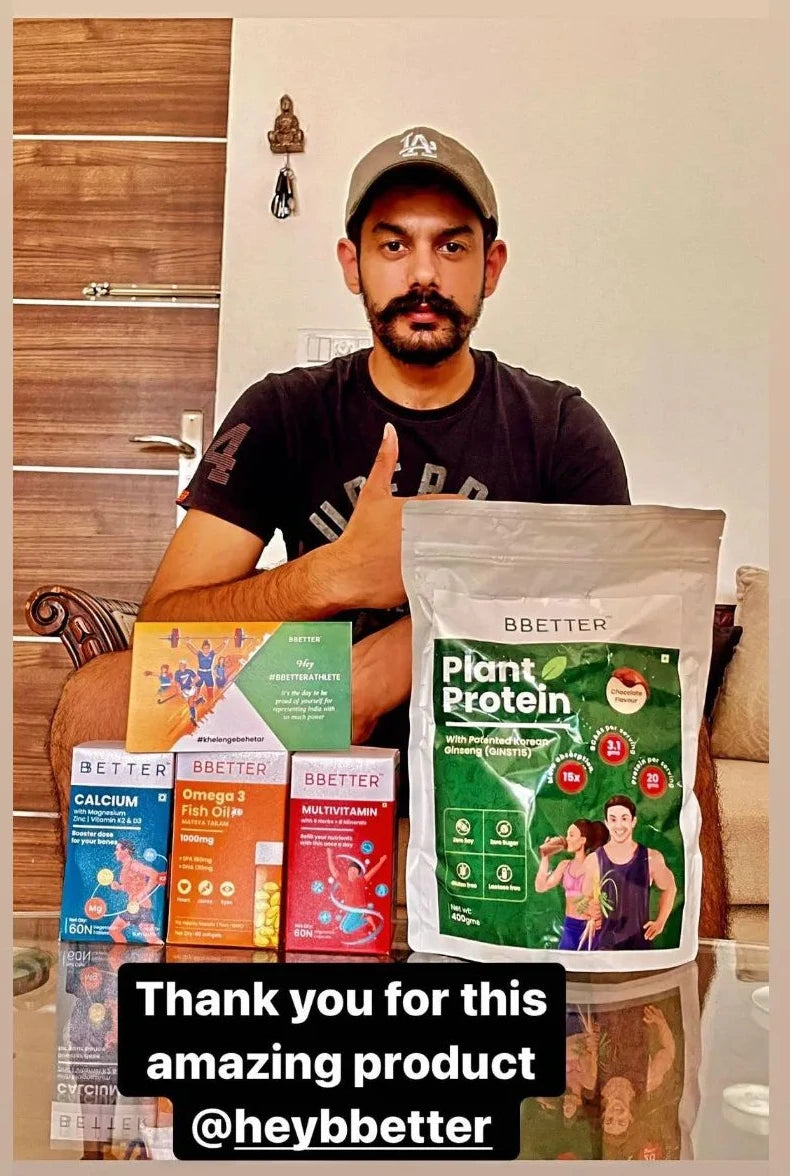 Who will benefit from
You can benefit from this if :

You are 18years old or above.
You prioritize taking care of your body.
You understand the damages sugar can do to your body in the long run
You are looking for a healthy sugar alternative.
How Stevia Sugar Free works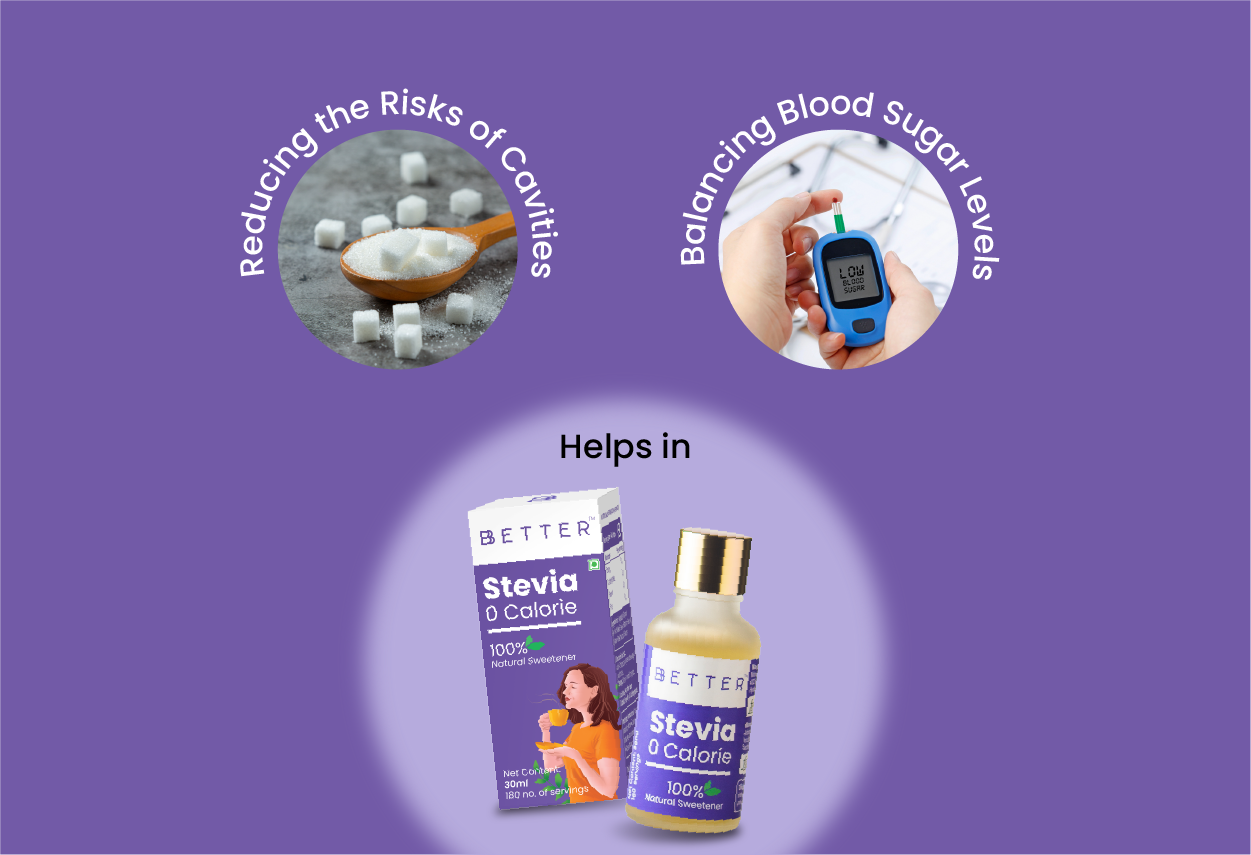 Stevia adds the sweetness to your food and takes the calories away.
It reduces the risks of cavities by replacing sugar.
It also balances blood sugar levels by avoiding quick pike ups that occur with sugar intake.
How to Consume Stevia Sugar Free
Add 2-3 drops to your beverages or desserts.
Stevia Sugar Free Nutritional Information
Nutritional Facts
Serving Size: 1-3 drops
| Nutrients | Per serving |
| --- | --- |
| Energy | 0 g |
| Carbohydrates | 0 g |
| Protein | 0 g |
| Fats | 0 g |
Ingredients: Vegetable Glycerin, Purified Water, Stevia Extracts (Reb A), Dietary Fiber, Natural Flavors
Ingredients: Certified Organic Apple Cider Vinegar diluted to 5% acidity
Benefits of Stevia Sugar Free
It adds zero calories- Stevia is a plant-based sweetener that adds zero calories to your meals. Unlike sugar, which can spike up your calorie consumption with merely a few teaspoons.
No compromise on sweetness- As it is advised to quit sugar for all good reasons, it becomes very difficult to manage sugar cravings and give up on your favorite beverages or sweets. Stevia, being a great sugar alternative, helps you manage your sugar cravings without compromising on your sweet tooth.
Does not give a sugar high- Consuming sugar gives a sudden burst of energy followed by lows. This is often observed in kids when they binge on their favorite desserts and have a sudden burst of energy that is difficult to manage. This also affects one's moods in not-so-pleasant ways. When sugar is replaced by stevia, the sugar highs can be avoided.
Does not affect blood sugar levels- Consuming sugar causes a rapid rise in blood sugar levels. This constant rise in blood sugar levels can be harmful to your health in several ways. This is where stevia helps, by not affecting blood glucose levels as you consume it.
It is diabetic friendly- As stevia has no effects on blood glucose levels unlike sugar, it becomes a great sugar alternative for people with diabetes.
It reduces the risk of cavities- Sugar plays a major role in developing cavities and hence disrupting your oral health. This is one of the many reasons why Stevia should replace sugar to avoid the risk of cavities.
Sugar alternative for kids and adults- Sugar does no one any good, be it kids or adults. Including stevia as a sugar alternative as early as possible is the most efficient way to go about it. Especially, if children have been consuming a diet high in sugar, which only brings them closer to chronic diseases at a much younger age.
Does not affect the brain functioning- Consuming excess sugar over time causes inflammatory damage that slows down cognitive function, affecting memory and attention. Stevia on the other hand has no such effects on your cognitive function and hence, is a great sugar alternative.
Helps against aging- Consuming excess sugar regularly is simply a route to early/ premature aging. It has adverse effects on your skin & hair, along with having your face signs of aging prematurely. Stevia can help against aging by having no such adverse effects on your health that leads to early aging.
Reduces the risk of heart failure- Consuming excess sugar causes the extra insulin in your bloodstream to affect your arteries. It causes the walls of the arteries to get inflamed which leads to damage over time. This increases your risk of heart disease. Hence, stevia proves to be a much-needed lifestyle choice to replace sugar and give you the sweetness that doesn't harm your body.
FAQ's
Can this be used on a keto diet?
Yes, BBETTER Stevia is suitable for the keto diet and it is also diabetic-friendly because of the zero sugar and zero carbs content in it.
It tastes sweet. Though, not exactly like sugar and might leave a slight aftertaste.
Yes, stevia is a plant-based product.