Combo Pack Of Collagen Marino and Omega 3 Fish Oil
Regular price
Rs. 1,798.00
Sale price
Rs. 979.00
46%
( 46% )
You save:
Rs. 819.00
( 46% )
Unit price
per
Sale
Sold out
Regular price
Rs. 1,798.00
Sale price
Rs. 979.00
46%
( 46% )
You save:
Rs. 819.00
( 46% )
Unit price
per
Sale
Sold out
Offers Available
FLAT 5% OFF
ON FIRST ORDER
copy
Get Additional 5% Off
on prepaid Payments
copy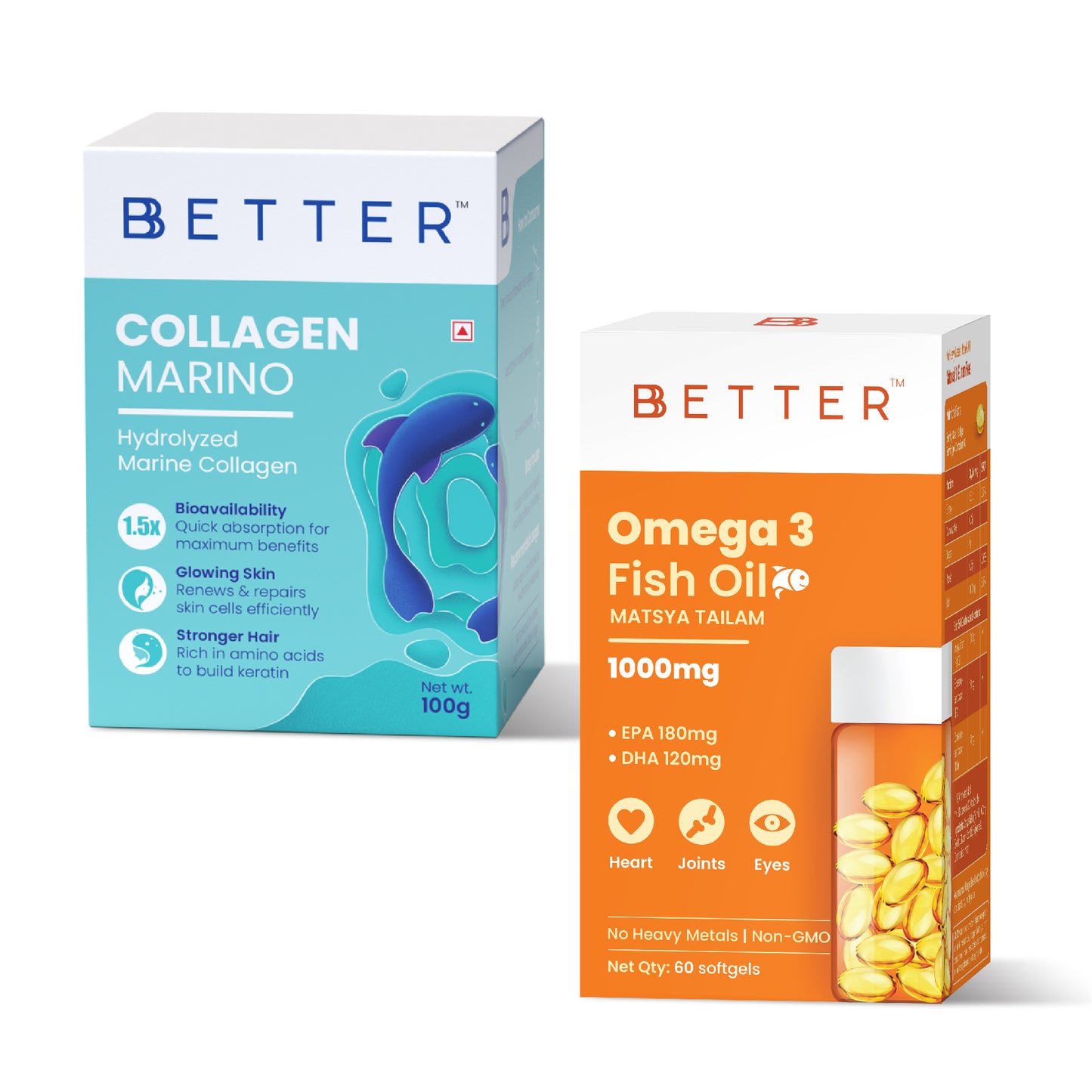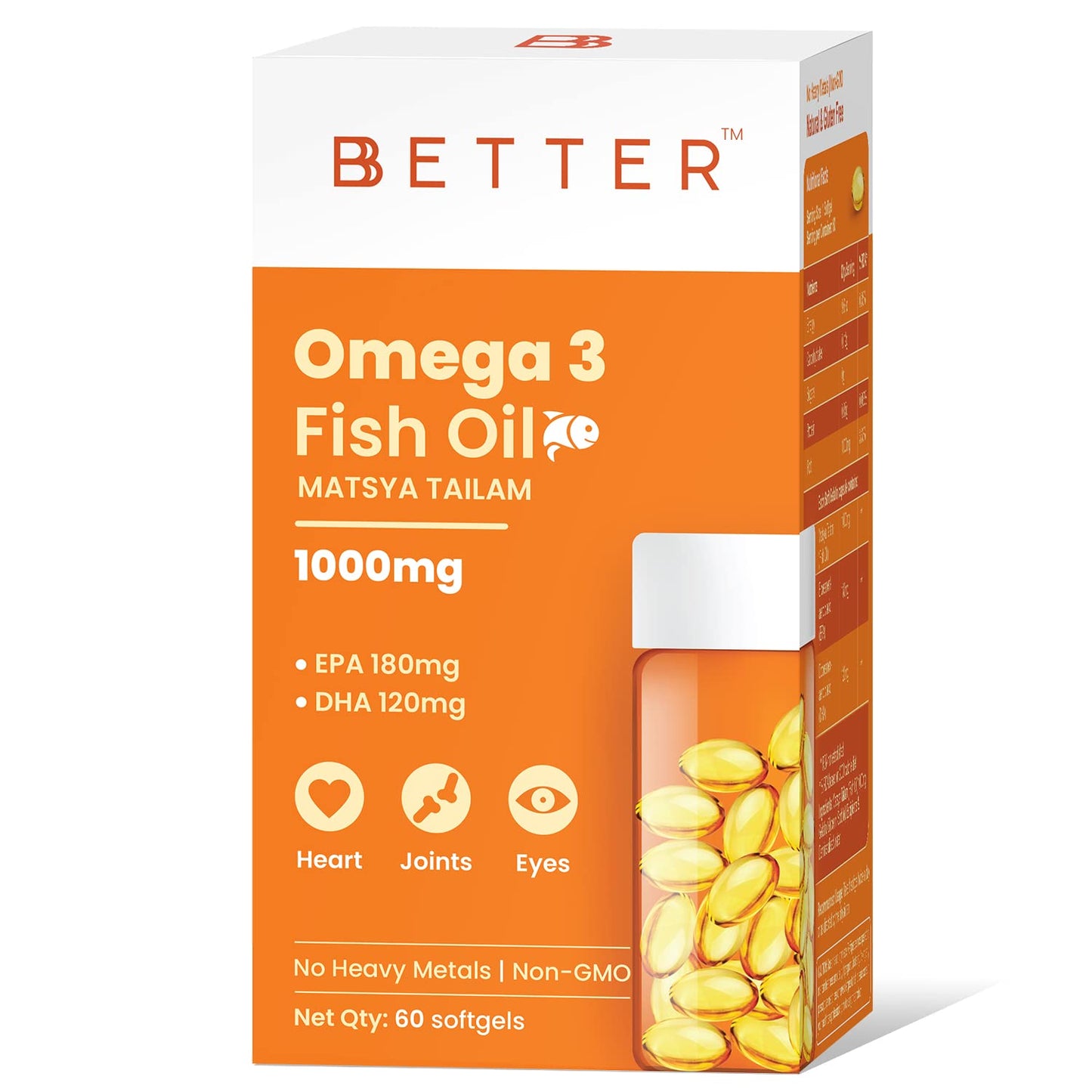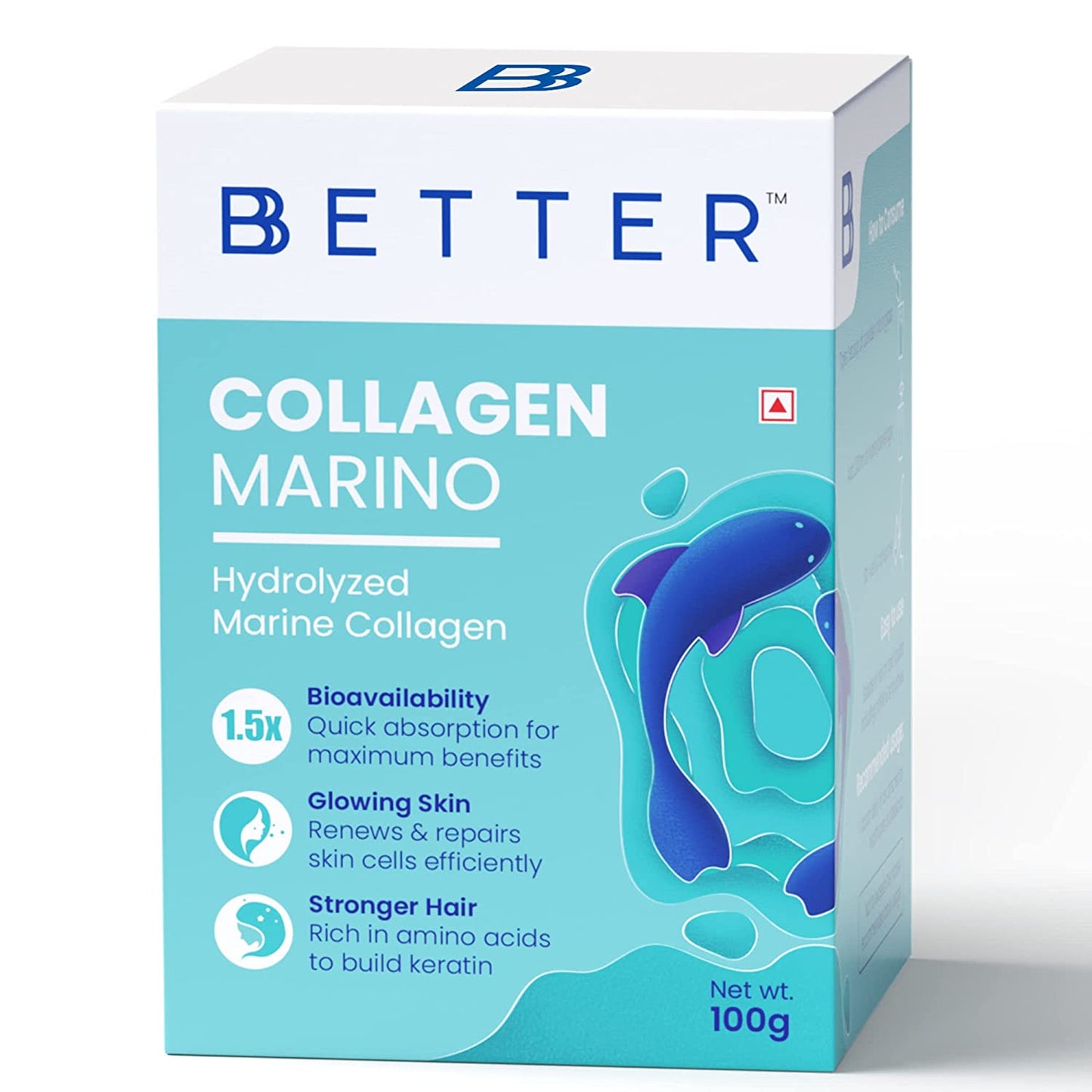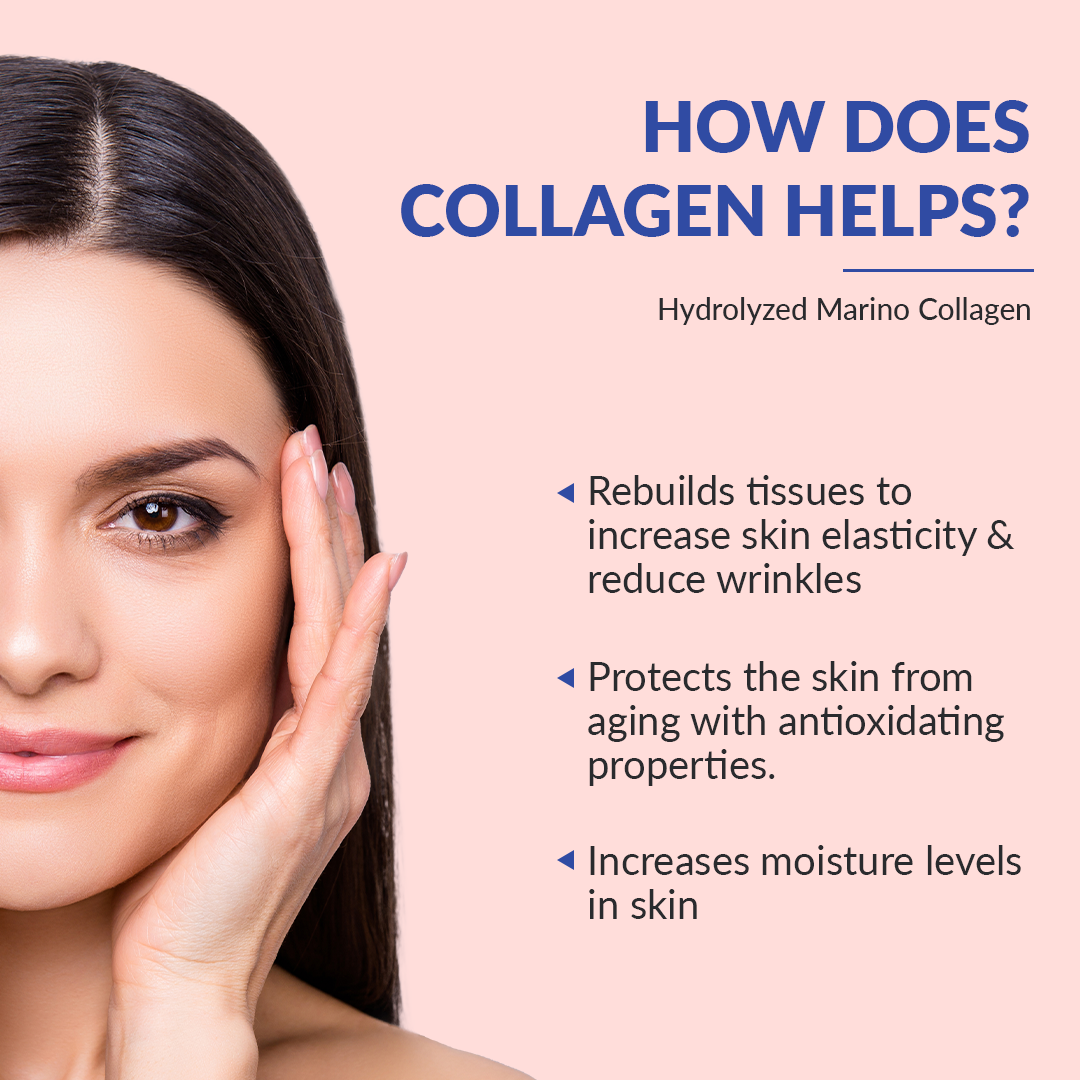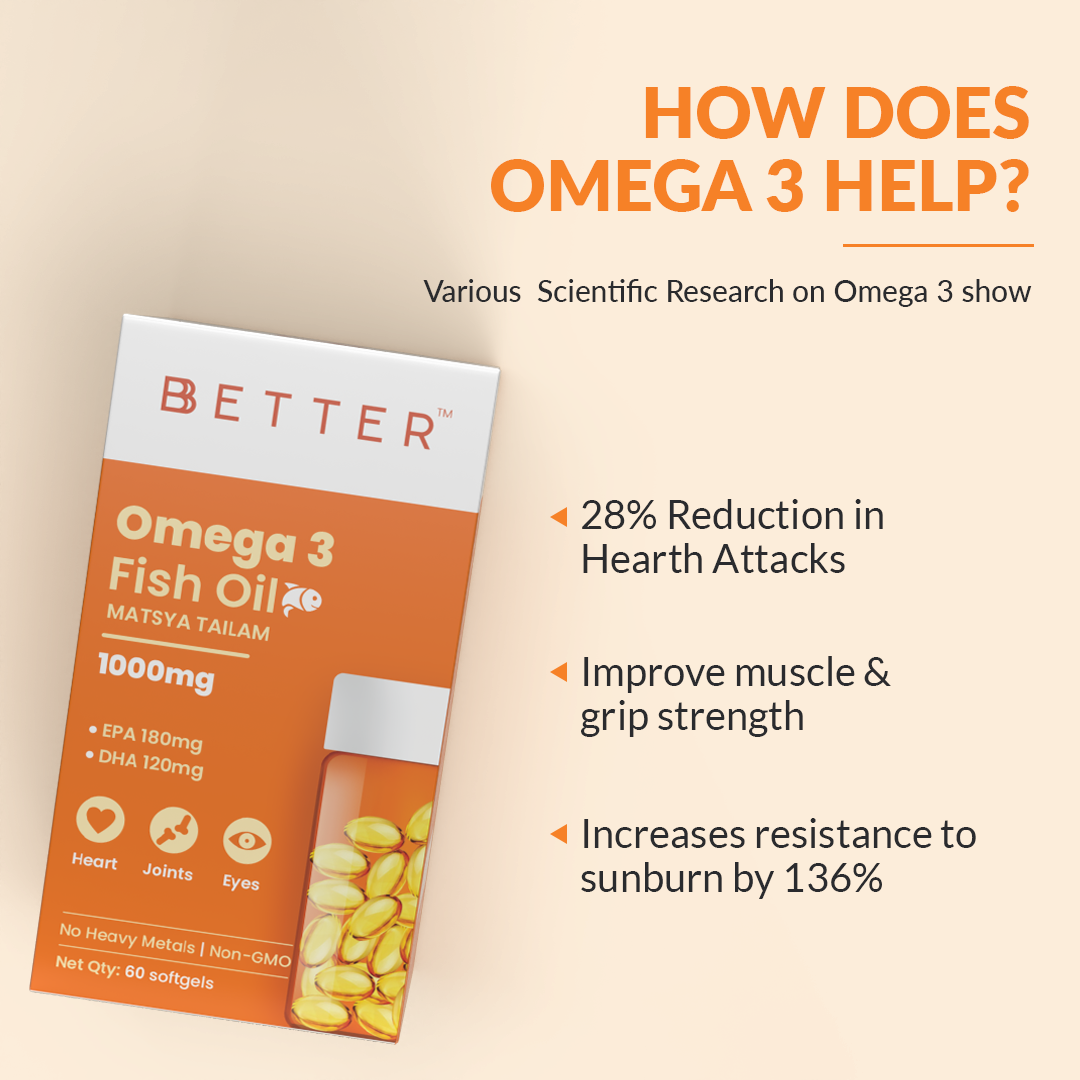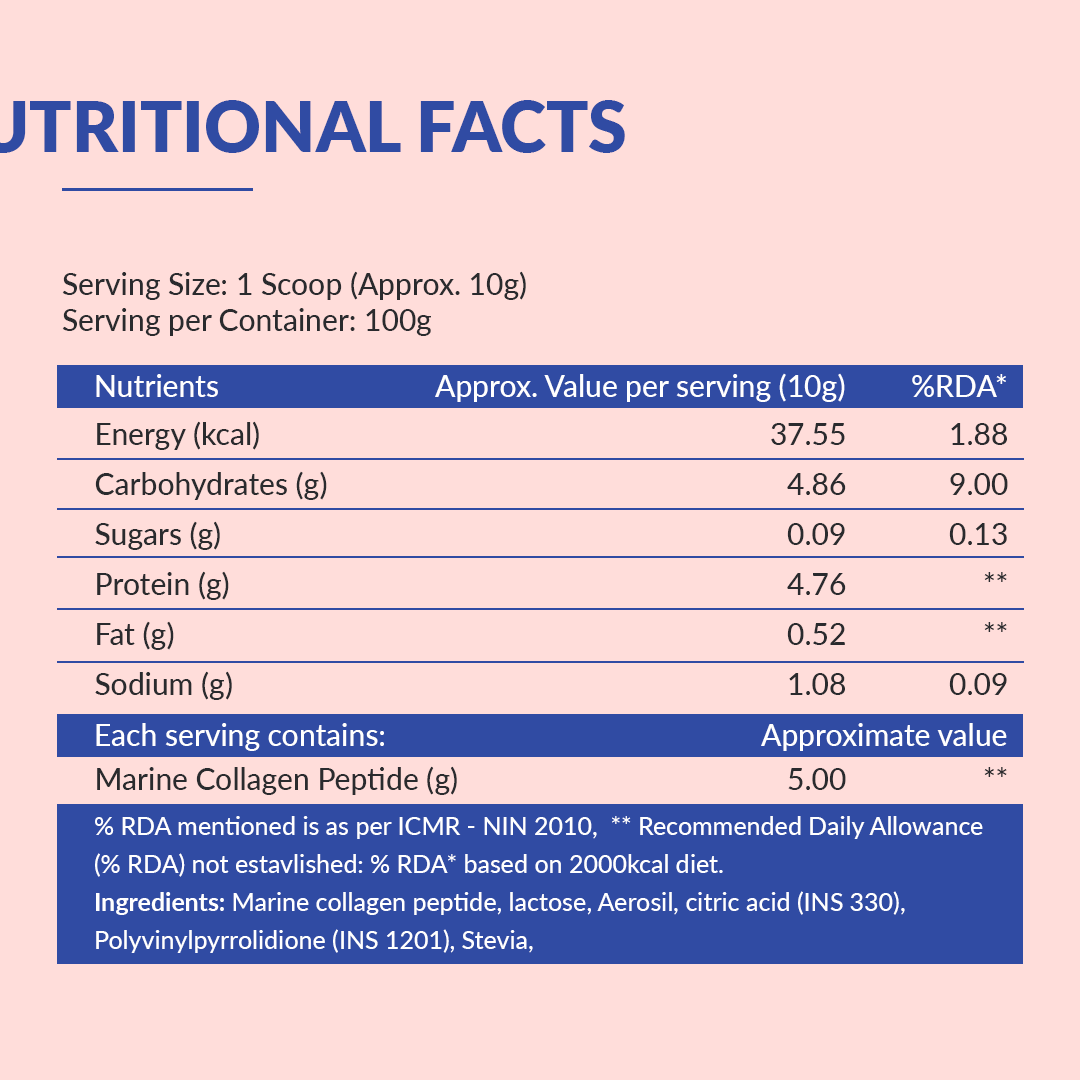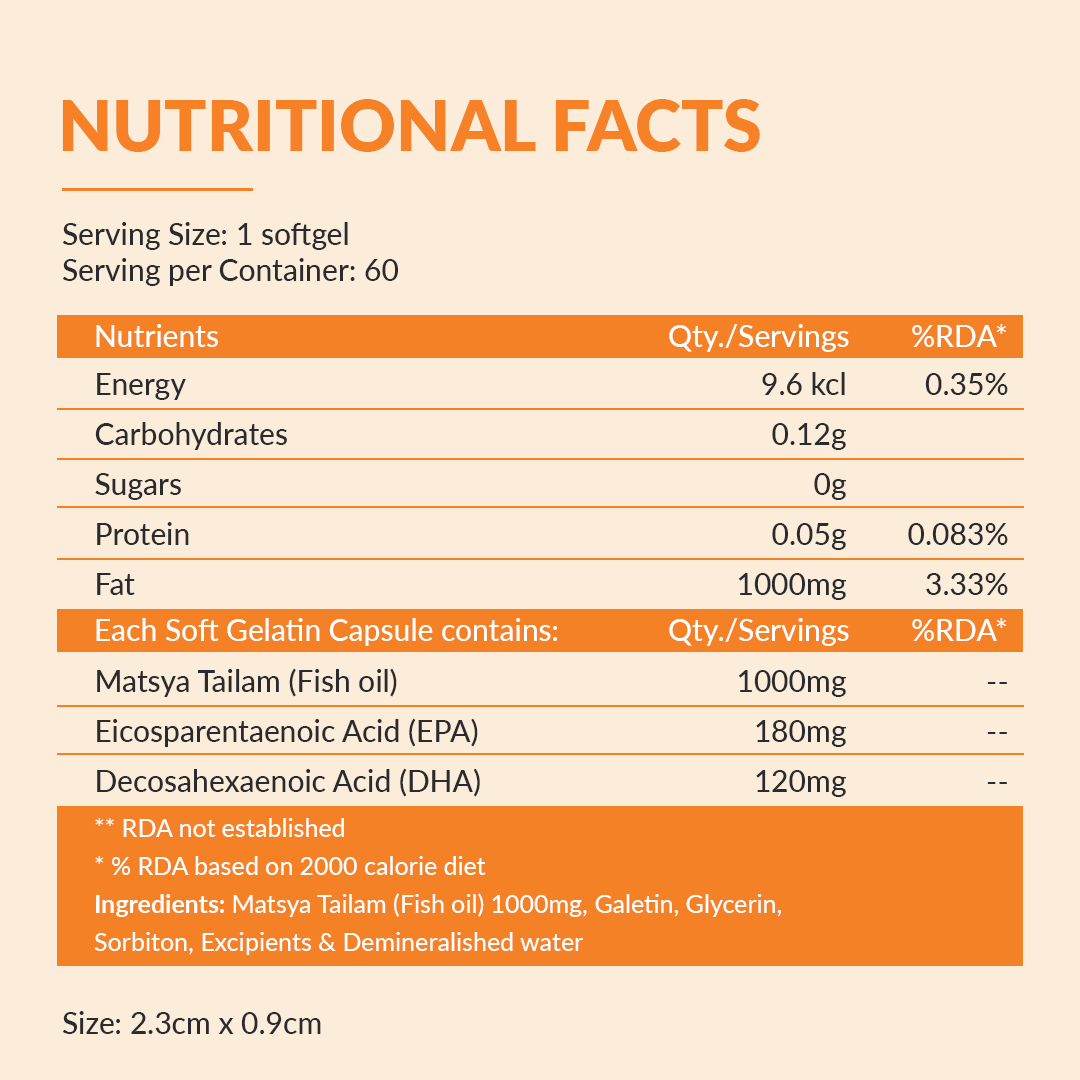 What's Inside this Combo
Collagen Marino (Pure hydrolyzed)
BBETTER Collagen Marino is here to be the hero of your aging skin issues and weak hair quality if your home remedies didn't quite do the job for you. No matter how many ointments, oils, or packs you apply on the outside with the hope for flawless skin and hair as strong as your will, if there is a lack in your nutrition it can only be worked on from the inside. Loose or dry skin, weak nails, and hair are signs that your body currently lacks the protein to get you rid of these issues. Marine Collagen is a pure protein that has proven to be the solution to all your skin, hair, and nail issues. Consuming BBETTER Collagen Marino will get you feeling all nourished, healthy, and confident as you would no longer have to worry about these petty issues.
Improves the elasticity of your skin.

Results in more youthful skin.

Promotes hair growth.

Increases nail strength.
Learn more about this product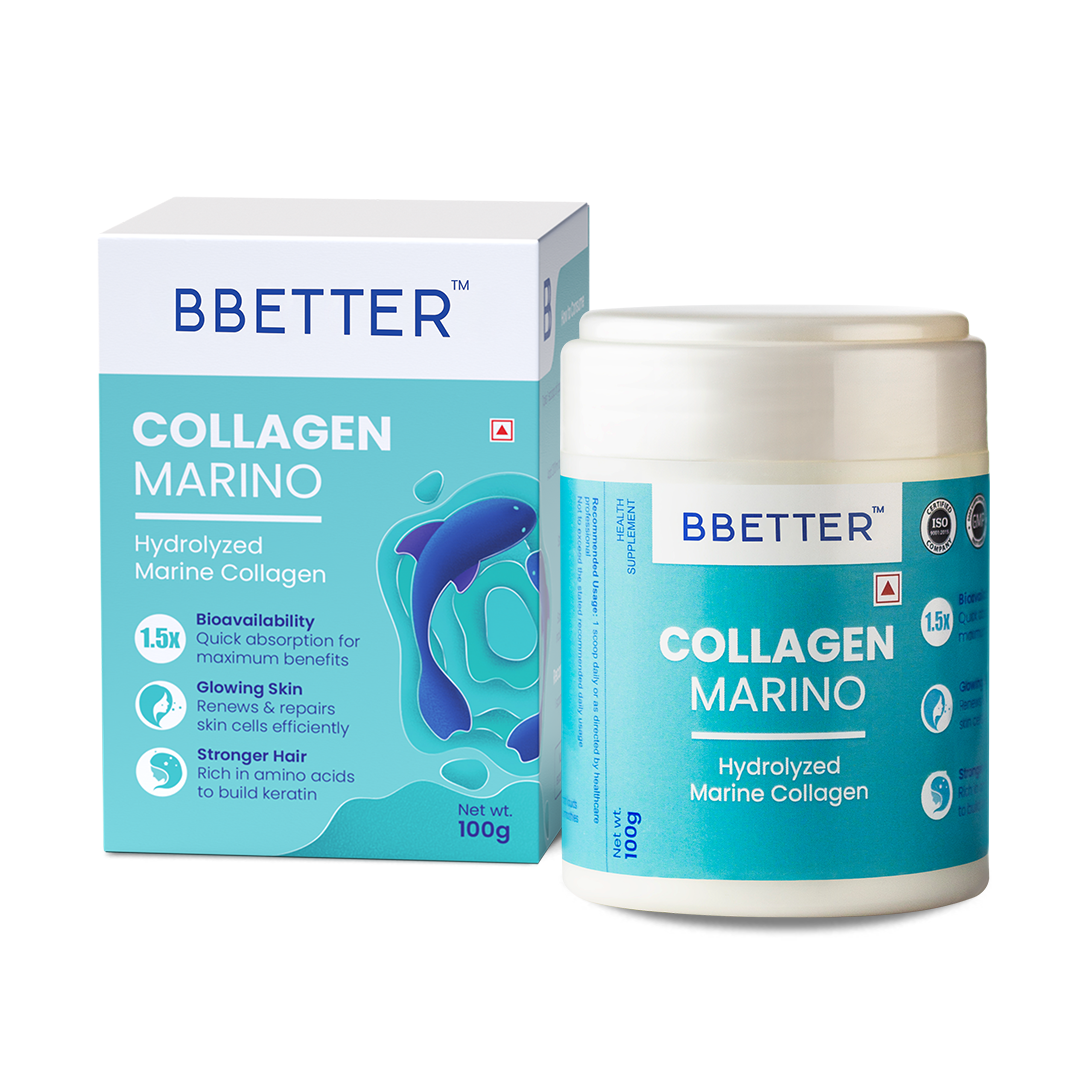 Omega 3 Fish Oil
BBETTER Omega-3 is designed to bridge the nutritional gap that the human body can not accomplish on its own. If you are troubled by fatigue, poor memory, dry skin, heart problems, mood swings, poor circulation, etc, regularly then it is very likely due to a lack of Omega-3 in your body. Your heart, joints, skin and you name it, Omega-3 fish oil has a reputation of taking care of it all for you. BBETTER offers Omega-3 Fish oil in its most natural form.
Helps your skin glow & fight Acne.

Helps improve protein amalgamation in your body, hence leading to better muscle strength.

Helps prevent hair follicle inflammation.

Helps protect your brain from cognitive decline.
Learn more about this product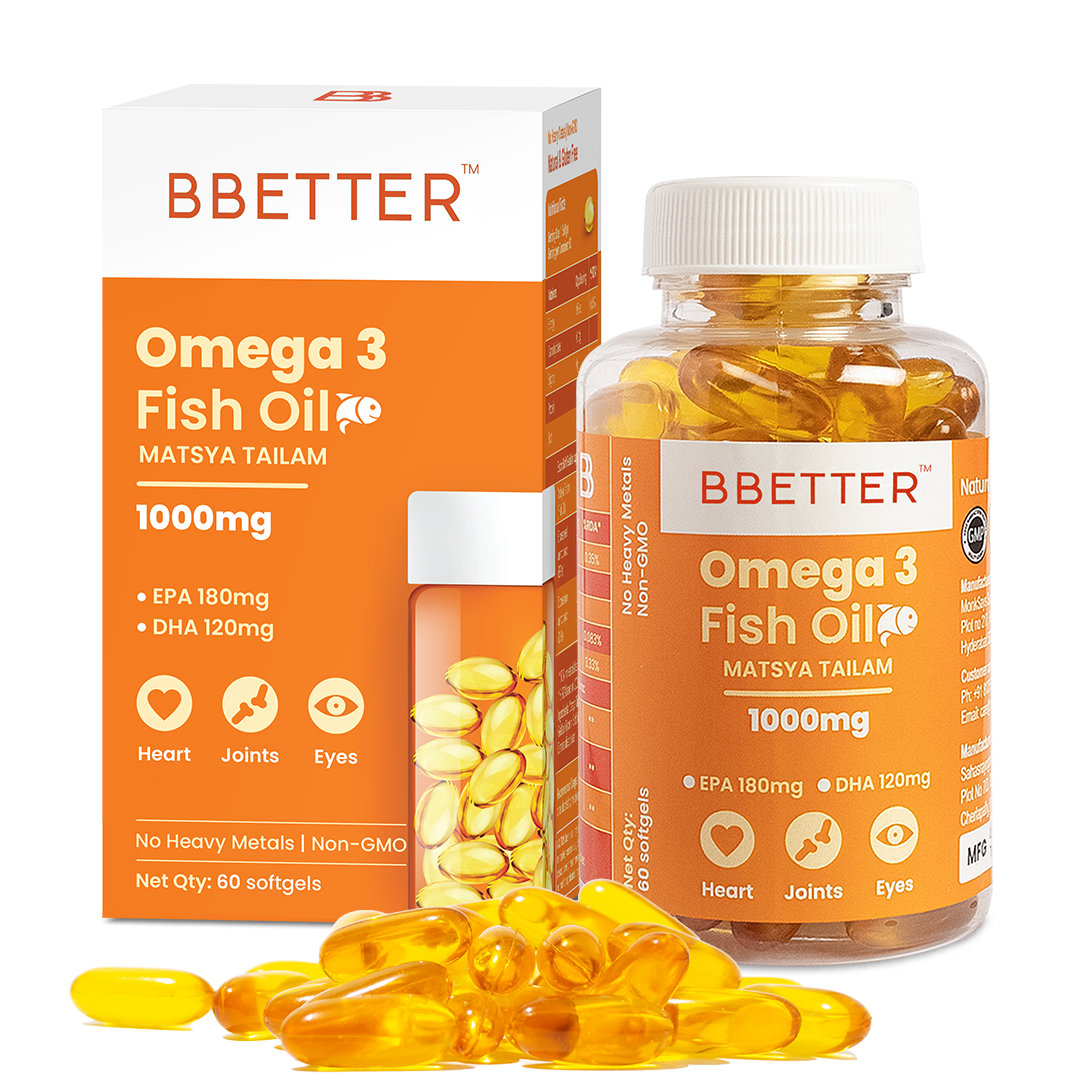 Over 4500 Indian Athletes Trust BBETTER
Our Indian athletes use BBETTER supplements regularly and also won medals for India in International Championships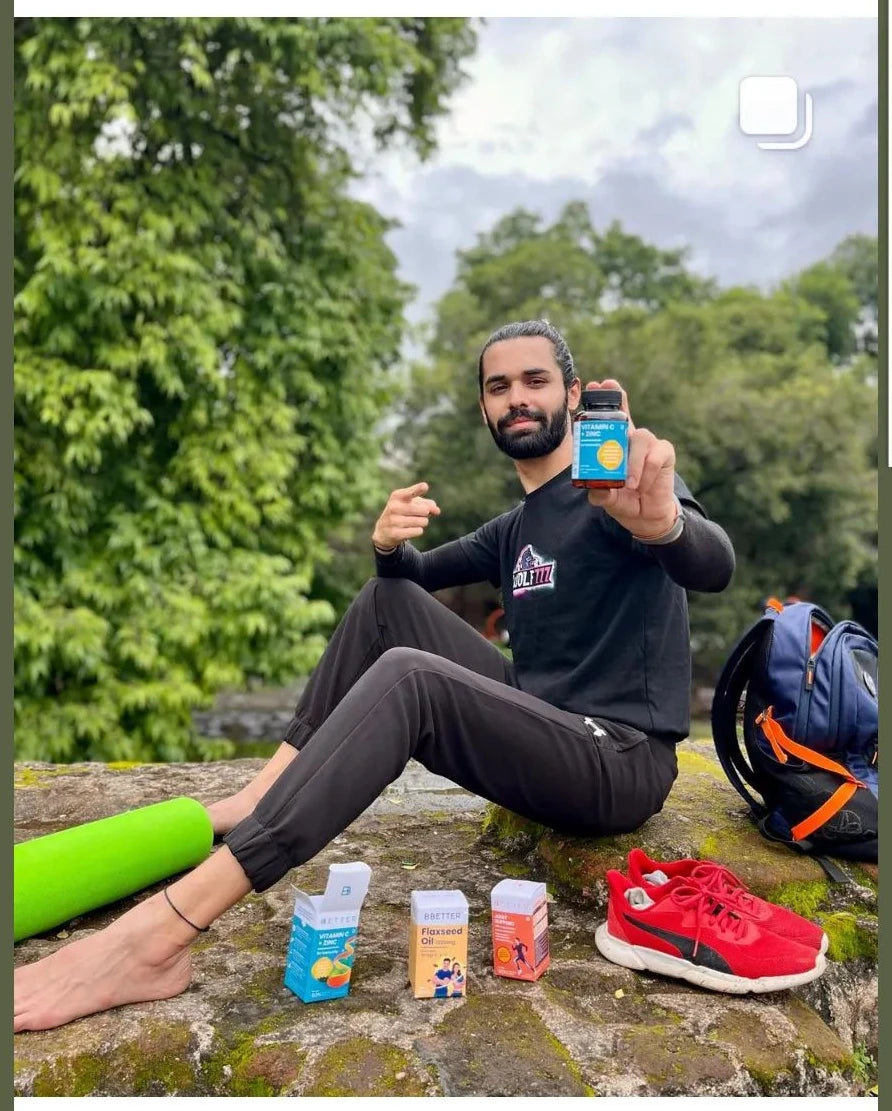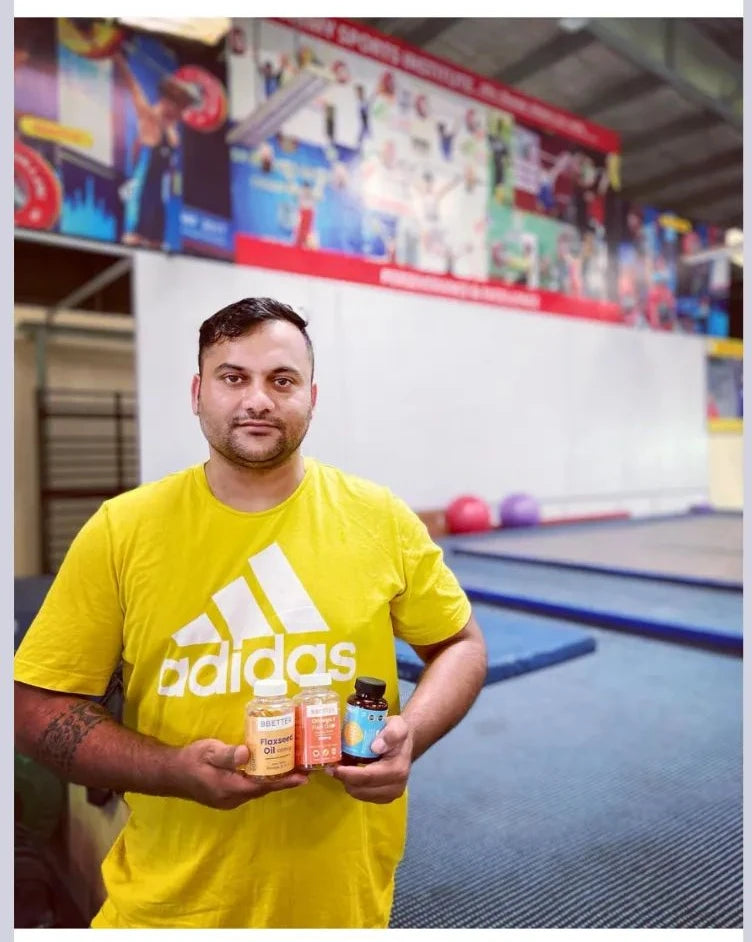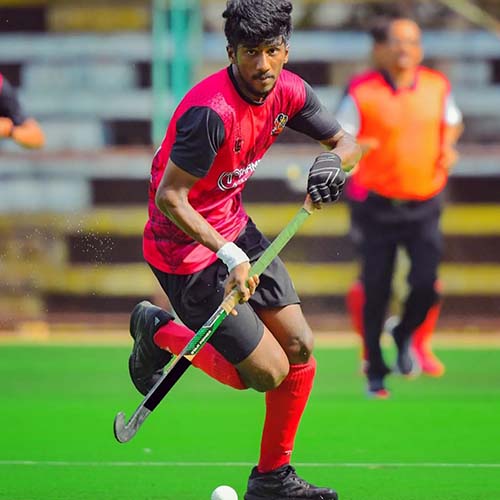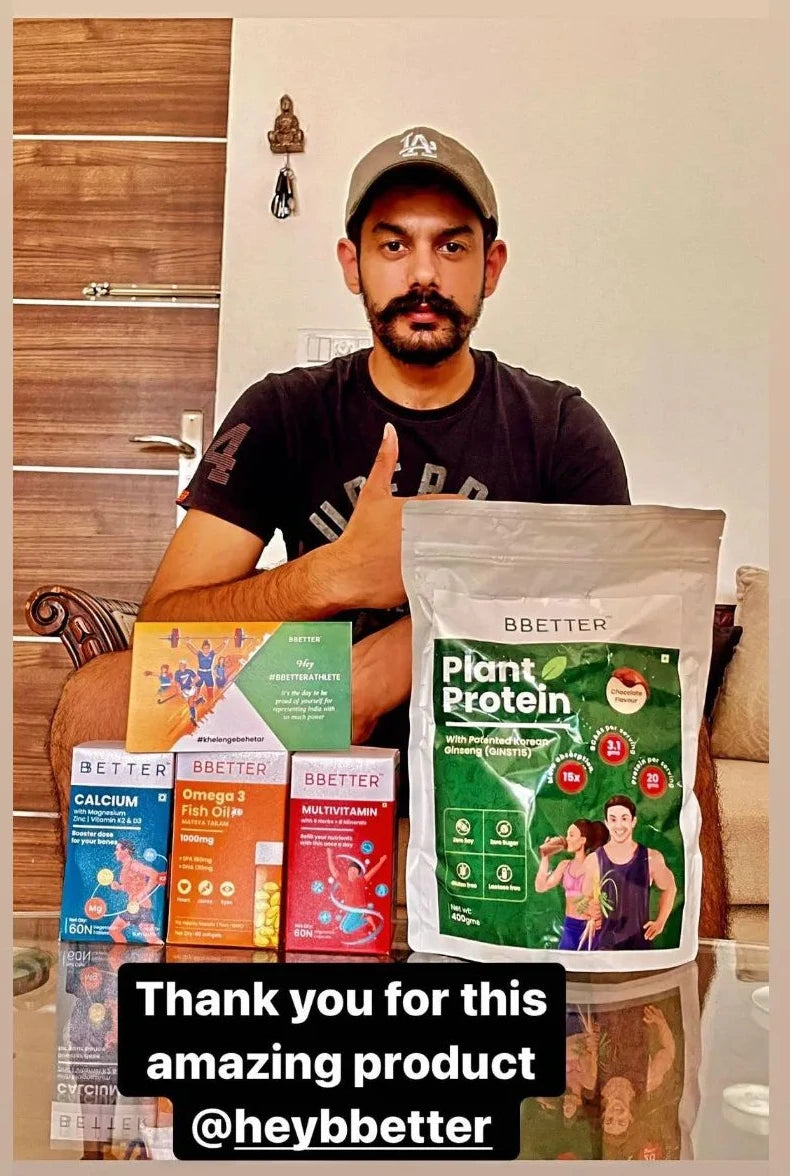 FAQ's
Will Collagen Marino protein help in weight loss?
Protein-rich supplements play an important role in improving your body's metabolism. Better metabolism results in better speed for burning calories. As BBETTER Collagen Marino is 60% protein, it might indirectly help you in your weight loss journey.
Where is this collagen sourced from?
BBETER Collagen Marino is extracted from the firm parts of a variety of fish. Marine sources are considered to be the best sources of collagen.
Are there any side effects of Collagen Marino?
Marine Collagen doesn't really have many significant side effects. As long as you stick to the dosage and consult your physician, you are good to go.
How do we order a product?
ordering product is a very simple procedure, when visiting the website, we look for products either visiting a collection page or simply by searching for it. After we find the desired product we add it to our cart simply by clicking to add to cart button or there is an alternate option to check-out page proceeding. Both the links we lead to final ordering.
What If we cancel a product?
After Cancelling a product order or returning it and as soon as we receive the product we confirm its appearence and fraudulent checkup and if the tests were fine, we honestly pay you on the same account or may offer you to buy a similar cost product.
Is there any refund Policy?
Same is the refund policy
How can we save and get maximum discount ?
You may get the discount on special events and on anniversay day of the bbetter.